Wired for Food 24-hour hackathon
English: Sourdough Bread (Photo credit: Wikipedia)
As a keen local food blogger in my spare time as well as a day-to-day tech junkie, I had to tell you all about a 24-hour hackathon which encouraged changes in the way we produce and consume food.
Coders, hackers and designers gathered at the University of Bristol Campus on 21-22 September to create application prototypes which addressed different foodie issues including farming, sustainability and local food.
The event, organised by
Forum
, with support from the
University of Bristol's Cabot Institute
, and the Ordnance Survey, produced some great ideas for transforming the food industry including these award winning solutions:
'Hatchtag' or finding and selling eggs – 'the digital equivalent of the handwritten sign by the gate.'
'Food EQ' a platform for tracking what you eat, what you spend and how you feel as a result.
'Get on my land' – a website which brings budding food producers through the eight steps to becoming fully-fledged farmers.
'Finding Cleo' – which tracks a sourdough starter called Cleo through twitter as it begins a home-baking bread revolution.
Teams of coders used data sets and APIs from a huge range of sources, including the Ordnance Survey, AMEE, and the Open food movement to develop apps, maps and visualisations that show how technology can radically change our food system.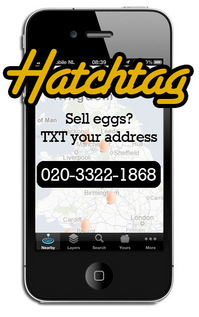 "We need to launch as many experiments as possible to have a hope of coming up with solutions to the problems in critical systems we rely on. Whether it is growing obesity, pressure on natural resources, water scarcity or encouraging people to connect with their food more – business as usual is not going to solve them," said James Taplin, principal sustainability advisor at Forum.
"We want to engage the digital community in these global problems. It is a powerhouse of new ideas – capable of innovative thinking, prototyping ideas and scaling them very quickly. As we have seen in the last 15 years the digital community has completely changed business models in a number of sectors e.g. publishing and the music industry."
Over the 24 hours coders were able to prototype solutions to many interesting problems such as promoting outlets for local food or reducing food waste.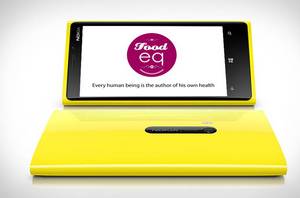 For instance, the winner of the Best use of OS Open data category was 'Finding Cleo'. This was to encourage Tom Hunt's Sourdough bread revolution which is the foodie equivalent of a chain letter (see my personal blog post on a similar Herman Friendship Cake). This app tracks the bread culture as it is passed between friends and helps aspiring bread-makers find their nearest sourdough starter so they can get involved themselves.
"We don't think that technology is going to provide all the answers but we run these hackathons to engage the digital community in the big challenges we face, build new networks and show what is possible," Taplin said.
The winners of the £500 prize money will hopefully develop their ideas further into public offerings.
"We plan to help the best results from Wired4Food to get traction and go public, and for them to be able to be monetised. A key part of what makes solutions sustainable is being able to be successful, self-supporting and provide space for further developments. The reality, of course, is that all may not be able to be successfully monetised – for a variety of reasons – but we will do our utmost to see that those that can be, are," he added.