Video review: Samsung Galaxy Ace - I like it, it's... erm... Ace!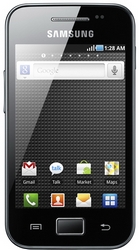 Samsung have released a number of phones lately, but the one they seem to have advertised most is the Samsung Galaxy Ace.
Why is that? Well it's mainly due to the the price tag. Like the HTC Wildfire, the Galaxy Ace is a budget smartphone looking to pack features without hurting your wallet.
Hardware
The standard processor at the moment is a 1GHz snapdragon that has been bundled into pretty much every phone out on the market at the moment. So to find the Ace with an 800MHz Qualcomm MSM7227 processor is quite surprising.
I know they did it to keep costs down but it's still a little disappointing. How much it affects performance is arguable as I found the phone quick enough and without any problems.
The Ace also comes with Wi-Fi connectivity (802.11 b / g / n), Bluetooth 2.1 + EDR, and FM Stereo Radio.
Software
Running on Android 2.2 Froyo, the latest version is 2.3.3, the Ace opes very well and is quite fun to use. Samsung haven't strayed too far from the original Android experience but that's a good thing. Using the phone is uncomplicated and fairly quick.
Web browsing is quick and simple, the app library has thousands of apps like Angry Birds, Twitter, eBay and Facebook.
The only problem is that you don't have Flash. That means watching video online is difficult, if not impossible, and certain elements on websites won't appear.
Sounds bad right? But that's the same for every Apple product so in the grand scheme of things Flash is a 'nice to have' on a phone like this whereas it's kind of ridiculous to no have it on an iPhone 4.
Other than that, you get Swype pre-installed which, for me, is by far the best way to text and email. For those of you who don't know what Swype is, it's a typing app that allows you to, literally, swipe across the keyboard in order to spell out a word.
brightcove.createExperiences();
Looks/design
It looks like the iPhone 4.
It looks almost exactly like the iPhone 4.
It's like they looked at the iPhone 4 and said 'Let's make our new phone look like that'.
Having said that, it's a really nice looking phone. It's neat and sharp looking but quite plasticky despite it's good looks and I like the grippy back.
It's a solid phone and it's incredibly light at just 113g. Honestly it's feather-light!!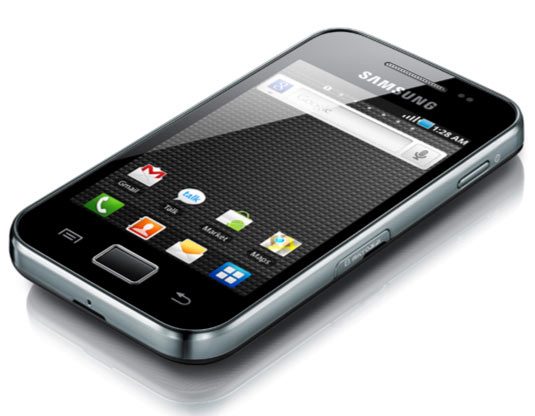 Screen
The screen is definitely the most obvious feature that tells you this isn't one of the more expensive phones on the market.
Samsung has become famous for their AMOLED, Super AMOLED and now the Super AMOLED plus screens but the Ace comes with an LCD screen which isn't awful but it's not the sharpest, especially as the resolution is 320×480 pixels which is relatively low, the standard seems to be 800×400 and the iPhone 4 is 960×640.
The size of the screen is a bit on the small side too measuring at 3.5 inches. While this isn't bad in comparison to smartphones out there (the iPhone 4 is 3.5 inches too) the low resolution coupled with the small screen make it a poor showing.
On the whole though, if you're upgrading to the Ace then it's not a big problem but if you're going from a higher end handset then it'll be difficult.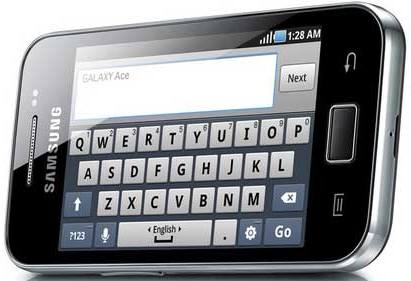 Camera
The Ace comes with a 5 megapixel camera and LED flash which takes some decent photos. Nothing amazing but sufficient enough to be happy with in good light. I think for most people 5 megapixels is standard and the Ace doesn't disappoint.
Battery
This is the stand out feature! The battery life is fantastic giving around, if not over, two days battery life with decent usage.
The reason for this is due to the screen not being so powerful, but with every cloud there's a silver lining and so I'm not complaining.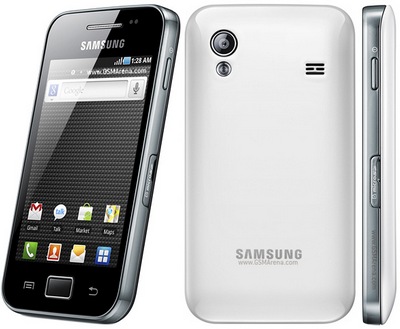 Conclusion
This phone is great. There are other low-end phones out there for near enough the same price but this one is, in my opinion, mid-range.
The specifications are good and the phone is great to use.
It has everything you'd need to a reasonable standard and it looks great. If you want a good smartphone and don't want to pay astronomical figures or get tied into a 12 year contract for five million quid a month then this phone is what you want.
It's not the Galaxy S 2 but it's still good.