Video: Spotify app download for iPhone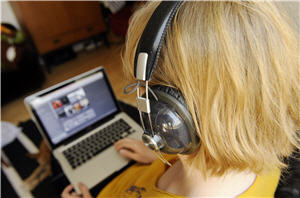 Spotify, the music streaming website, has submitted an app for the iPhone. If it gets approved then Spotify users will be able to save their playlist and listen to music whether they have an internet connection or even a signal.
Spotify confirmed on their blog that "After many weeks of burning the midnight oil at Spotify HQ…we've finally completed work on the Spotify app for the iPhone and sent it over to the nice people at Apple".
But what are the nice people at Apple gonna think? A free rival to iTunes available on the iPhone? Even if the Spotify app doesn't kill iTunes as some people suggest, it will definately make a dent in their profits.
Spotify's library already has 6million songs and 2million users in the UK continuing to grow, I find it hard to see a reason for Apple to approve the app other than that they would look a bit monopolistic by rejecting it.
If the app does get approval, then the new servise will be available to Spotify premium subscribers (£9.99 a month without ads).
So what do Apple do? Accept a rival or damage it's image? Either way they lose out but I'm guessing the nice people at Apple really like money.. Theor image can always be fixed with let's say oh I don't know, a new Apple tablet?
Image: Rex Features