Top 10: Smartphone do's and don'ts of the office
In 2011 there was as a distinct rise in bring your own device (BYOD) schemes and this is set to continue in 2012. Many companies are wary of the potential security risks that using a variety of different devices and platforms pose, however, employees also have risks they need to consider too.
Here, to help you avoid awkward faux pas, is my guide on office do's and don'ts when it comes to using your own smartphone for work.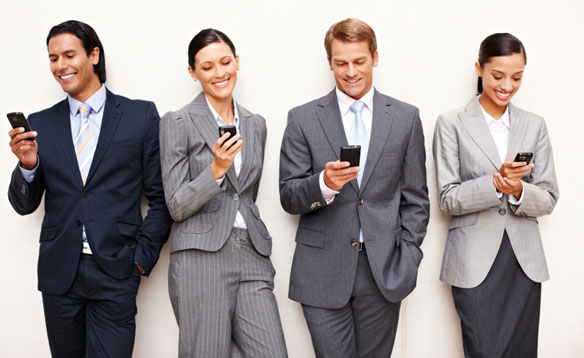 Don't
have any adult content on your phone.
Three Indian BJP ministers had to learn this lesson the hard way
, no pun intended. The risk of a potential sexual harassment case coming your way after "Wendy", the bubbly receptionist, a
ccidentally
stumbles across an x-rated image on your phone while she browses your holiday snaps, doesn't bear thinking about.
Don't download too many addictive apps. Your stock will fall faster than Cristiano Ronaldo in the penalty area if your boss catches you sneaking off to play Angry Birds. I imagine they would also be equally unimpressed if they were to find you by the water cooler playing Temple Run 15 minutes after you went to wet your whistle.
Don't
have an offensive ringtone. In this era of uber political correctness people can quite easily get upset at something you find hilarious. Want my advice? Play it safe with a meowing cat, people love cats, well at least I assume they do judging by the inane amount of videos of them on YouTube.
Don't have your push notifications turned on. No one needs to know (or cares) when your latest crop of corn is ready to be harvested in FarmVille. Not only will your colleagues think you're trying to get cheap thrills by having your phone vibrate every two minutes, it will quickly get on their nerves.
Don't save sensitive data. Your boss won't shed too many tears if you lose your phone and your Doodle Jump highscore with it. They will however make you cry, most likely by firing you, if you had confidential work-related documents on your handset when it was lost/misplaced/stolen/smashed. Delete as appropriate.
Don't be a flash harry, constantly showing off your latest handset and "must-have" apps. This will win you no friends. In fact, I guarantee you it will almost certainly make you one of the most hated people in the office. If you want attention find it another way, start a fashion trend or something.
It's not all bad news though, there are still some are positives for the employee.
Do take advantage of collaborative apps. Office suite, Quickoffice, syncing your Outlook and accessing a mobile VPN, these are now all things you can fit in your pocket. Meaning, if you do forget something, no need to panic, the likelihood is that you can restore normality using your smartphone.
Do make use of the flexible working that the portable communication allows. Once upon a time, being out of the office really did mean you were cut off. Now you can take your BlackBerry or other device to lunch meetings and fire back important responses (i.e 'OK', 'Yes', 'No', 'How', 'Why', 'OMG' and 'That's disgusting'). Just remember not to "forget" it on your way out. We all know a few people who seem to have a mind like a sieve when it comes to remembering to carry your phone at all times.
Do maintain your improved posture. Now that you no longer have to constantly lug around your 3 tonne laptop just to pick up emails, your back should begin to return to normal. No more looking like Quasimodo.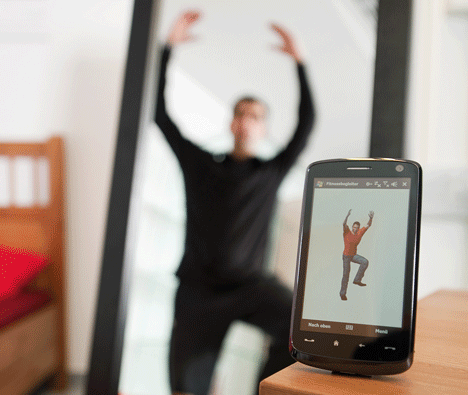 Do use your smartphone as a Wi-Fi hotspot. If your office is stuck in the 90's with dial-up-esque wired broadband speeds then this is a saviour. More people should use this feature as it's very easy to set-up and extremely useful.
And, as a bonus: Do use the maps and location services on your phone to make sure you never get lost on your way to a meeting. No more looking like a tourist with a huge map but, even better, no more stopping people, who often seem unproportionally angry that you have disturbed their stride to ask for directions (how dare you!). Everyone is a winner.
If you think I've missed any blindingly obvious ones please do leave a comment and let me know.