The new Sony Xperia range
I found out last week that you don't have to be in Barcelona at MWC to enjoy the latest mobile news, sangria, paella and mazy runs from Messi.
The important bit here is that I attended a Sony Xperia introduction event, not that afterwards I went home to make sangria and paella while watching some Champions League.
The underlying message I left with was, Sony want to take over your home and/or office. Offering you the ultimate collaborative experience through TV, stereo system, tablet, gaming console or smartphone.
Before I give a brief run down of specification of the three new Xperia handsets, the S, P and the U, I'd like to share with you a few new things that they bring to the table.
Firstly, when plugged into a TV set via HDMI the Xperia range now bring up a separate docking screen. Even more impressingly, the phone can be controlled using a few of the basic controls on the TVs remote.
Next up, the usually hugely troublesome DLNA connection has been tamed by these Xperia handsets. Streaming images or videos to your SMART TV has never been simpler.
The Xperia S and P also come with NFC technology, allowing for instant payment/data transfer but, more importantly, Sony have developed a new use for this technology. They're called SmartTags. Unfortunately, they don't look smart. They look like name tags you'd find on a dog's collar. I turned one over, expecting to find it engraved with "Rex 0777 666 555 44".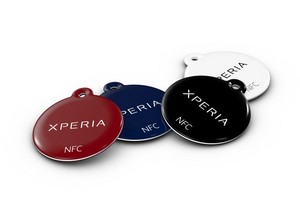 The SmartTags are programmed to contain a number of commands. So, for example, you could have one SmartTag that switched your phone profile from "work" to "home", turning your out of office email on, turning off your bluetooth, putting your phone on silent. You could then have another SmartTag on your car keyring which, when brushed against the back of the handset (which must be unlocked), would sync up with your bluetooth headset as well as activating the Sat Nav and voice activated texting.
Some handsets will ship with SmartTags or a pack of 4 can be purchased for around £9.99.
Next up, a smart dock for the Xperia P, which was my favourite of the three, will be released shortly after the handset. The smart dock is equipped with two USB slots, meaning a wireless keyboard and mouse can be plugged in. This effectively turnsyour TV, when the P is connected via HDMI, into a giant computer monitor.
Now for a quick run-down of the spec: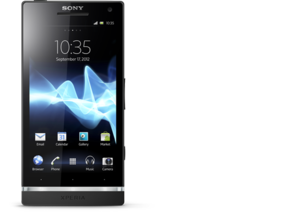 Xperia S – The premium handset.
The S offers a "full HD" experience with its 4.3 inch screen, 12MP rear snapper and 1.3MP 720p front facing camera. Despite weighing only Weighing only 144g, It packs a 1.5GHz dual-core with 32GB of on board memory and 1GB of RAM.
All of these handsets ship with Android 2.3 but a Ice Cream Sandwich 4.0 update is in the pipeline. The build quality of the S is really what you are paying the premium for, Its scratch resistant glass and seamless casing look sublime.
Xperia P – The everyday handset
Despite having a smaller (4 inch) screen and lower resolution, the P is still impressive because Sony have fitted it with its "white magic" technology. Adding white into each pixel along with the normal red, green and blue combo. This improved the back lighting ten fold.
The P is fitted with a 1GHz dual-core CPU and has 16GB of memory with 1GB RAM. The front facing camera here is the standard VGA effort with the rear offering up 8MP and HD video recording. The combination of the moulded aluminium rear casing and transparent strip, which houses the standard Android buttons, are something that Sony hope will become iconic.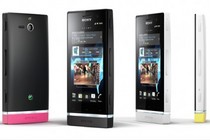 Xperia U – The budget handset
The Xperia U is Sony's budget handset but that doesn't mean it will have a budget price. It still packs some pretty impressive specs. The runt of the Xperia litter is still fitted with a 1GHz dual-core processor but only has 4GB of storage and 512MB of RAM to power the device. It has a respectable 5MP rear camera and even a front facing camera.
The budget term becomes a little more apparent when you look at the build quality. The interchancable casing at the bottom of the handset may be appealing to young girls but not to serious smartphone users. Also, the transparent strip which cleverly detects and replicates the dominant colour of any media you are viewing, will, I imagine, begin to make you feel as if you are stood next to one of those tacky spinning disco lights that wedding "DJs" have.