The lid is lifted on the Sony S and P tablets
Formally known as the S1 and S2, the S & P tablets were unveiled at the IFA in Berlin yesterday.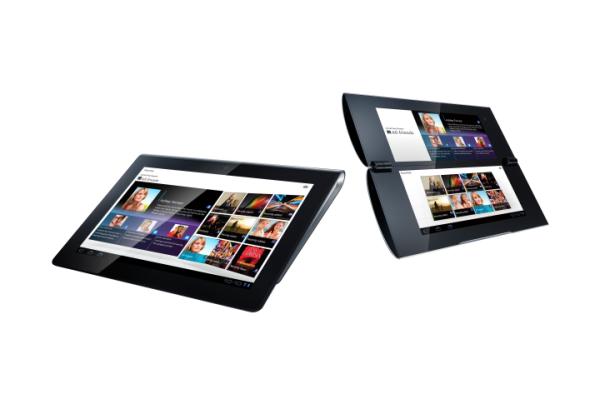 The S, which comes with a 9.4″ screen, and the P, which comes with dual 5.5″ screens, both run Android 3.1 and 3.2 respectively. However a 3.2 update for the S is in the pipeline.
The S measures 9.50 x 6.86 x 0.40 (241.2 x 174.3 x 10.1mm) and weights just shy of 0.6kg, with the P measuring 7.09 x 6.22 x 0.55 (180 x 158 x 14 mm) and weighing 0.37kg.
They both come with TFT capacitive multi-touch screens and Dual core, NVIDIA Tegra 2, 1000 MHz processors.
Whereas S comes with either 16GB or 32Gb internal memory, the P comes with only 4GB but both can be improved upon with the addition of an SD card up to 32GB. In fact, the P even comes with a 2GB card included, still only 6GB in total though.
As well as doing everything you'd expect from a high-end Android tablet, these Sony models also double as universal remotes for your Sony BRAVIA products at home. However, only the S has infra-red capabilities, meaning it could also be used to control your Sky+.
Pre-orders can be taken for the tablet now, with the S expected to hit the market first, in mid-September, shortly followed by the P in November.