The AndyPad tablet: Does cheap now mean popular?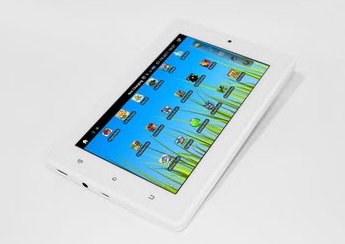 Is it designed by a man named Andy? I'm not to sure. Was it created by a cockney who actually told his team to name it 'HandyPad'? I'm not so sure about that either. One thing I am sure about though is that it's cheap and it looks it.
Presumably AndyPad is hoping to follow in the footsteps of HP, offering tablets at around a quarter of the cost of rival slates. Granted HP only did so because it decided to kill off the TouchPad but the coverage and subsequent frenzy that ensued seems to have got people thinking on how much tablets are really worth.
The 8GB, 7-inch, 800×480 resistive touchscreened AndyPad costs £129, with the even more enticingly named AndyPad Pro, which has a capacitive touchscreen with 1024×600 resolution, 16GB of storage and Bluetooth, costing £50 more.
The 8GB model comes with only a front camera, whereas the Pro comes with a front and rear camera. Both also come with a Cortex A8 1.2 processor, 512MB RAM and are powered by Android 2.3 (Gingerbread).
Tempted?