Samsung Galaxy Gear watch: winners and losers
According to the official press statement from JK Shin, CEO and President of IT & Mobile Division, Samsung Electronics, the Galaxy Gear is all about integrating smart device technology deeper into people's everyday lives, and bridging the gap between the mobile device and fashion worlds.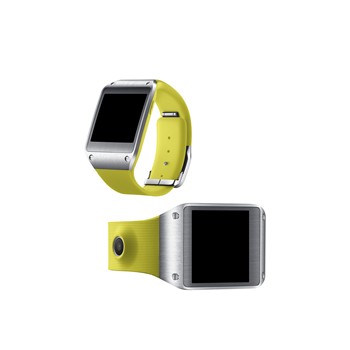 But at 36.8 x 56.6 x 11.1 mm, it's pretty bulk as a fashion accessory. And at $299 it's not exactly cheap. For the same money you could probably buy a decent automatic watch rather than an 800 MHz processor with a wrist strap. Ah, but an automatic watch only does hours, minutes seconds and date…the Samsung runs Android apps.
I think the one area Samsung is likely to win some business is with sporty types. I own a Garmin 310 XT watch, which tells the time, but also monitors my heart rate, pulse, pace and, if I was on a bike, cadence (and if you're into triathlons, it is also waterproof). And at under $300, it's a great investment for fitness training, as compared to having a smartphone on an arm band or precariously mounted on a mountain bike's handle bars.
The quality of the apps will determine how good a sports watch the Galaxy Gear really is. But the two apps available at launch, RunKeeper and MyFitnessPal, are developed by third party apps companies.Unlike Nike and Garmin, which both have dedicated software for their sports watches, Samsung has given not indication it will be developing its own fitness apps.
Fitness functionality aside, I'm really not convinced of the Samsung Galaxy Gear's credentials as a watch. Remember the Casio calculator watch from the mid 1980s? Personally, I don't think I'd need to access an app on my wrist. Let's see what Apple brings out.