Review: The HP Probook 4530s. It may be stylish but is it a practical choice for business users?
Kicking this off with an analogy, the HP Probook range is the step-brother of the more consumer focused Pavillion line but the full-brother of the Elitebook series. Leaning more toward the business sector, the Probook range looks and performs more like an Elitebook but you can see that some of the Pavillion's influence has also rubbed off on it.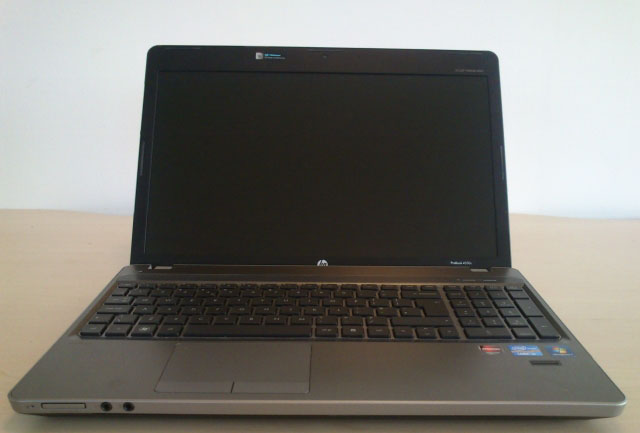 The 4530s, one of the newer Probooks, steers well clear of looking cheap and tacky, there is a full 360 degree view video toward the end of this post just to prove this point. The brushed aluminium finish and strong yet simple styling means it wouldn't look out of place on a boardroom table. Measurements of 37.4 x 25.6 x 2.87 cm and a weight of around 2.36kg mean you shouldn't have any problems lifting it onto the table either.
The 4530s isn't big or heavy enough for me to say that it could cause you a problem if you had to lug it around on long journeys. It was a piece of cake for me carrying it to and from the office via the tube, but it can become a mild inconvenience.
The spill resistant keyboard, which thanks to the width of the laptop features a separate number pad, seems Macbook inspired. Not only does it look good, it feels great too. When pressed, there is no cheap or loose clicking, just a soft, responsive feedback.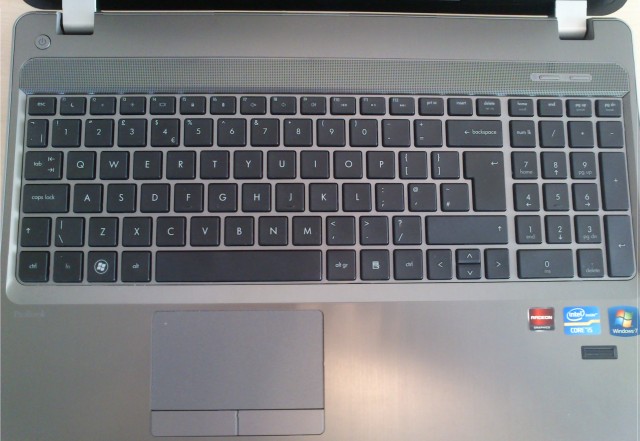 The 3.6 inch Synaptics multi-touch touchpad below the keyboard is positioned perfectly and performed excellently. Three-finger swiping, object rotation and zoom pinching worked well but after extended periods of use the tips of my fingers became sore.
There are four USB ports, two either side, which is a little disappointing for a business laptop however one port offers a high-speed USB 3.0 connection. The Probook also features ports for Ethernet, HDMI, VGA, power, smart card adapter, and a Kensington lock slot. When it comes to the front there is an earphone and microphone jack plus a 6-in-1 memory card reader.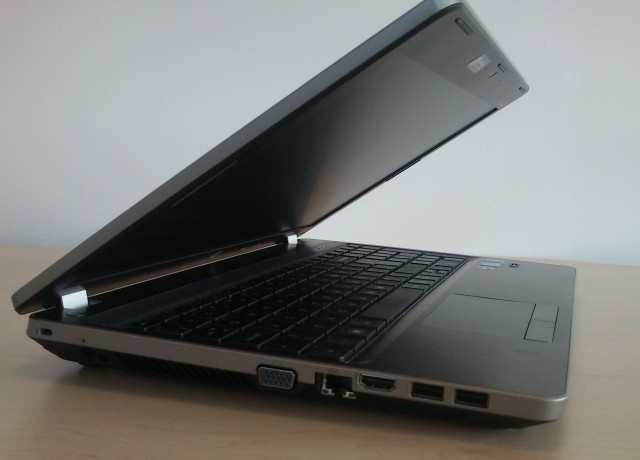 The Probook also comes equipped with a DVD SuperMulti Drive and Bluetooth 3.0.
The 4530s possessed a HD camera capable of 720p video, but the fact that it is not Skype HD-certified detracts from it a little, although it still delivered a high level of video quality. More than enough for video presentations provided you have a fast enough internet connection.
The 15.6inch screen, which has a resolution of 1,366×768, has good viewing angles and, depending on your line of work, this could either be a good or a bad thing. The Probook could enable your co-workers to sneak-a-peek of any deal you're about to break
On the plus side, if you fancy a liquid lunch in the beer garden, or have to take a look at some figures on the train, the Probook's screen deals well with direct sunlight.
Inside, the 4530s is powered by an Intel Core i5-2410m that runs at 2.3GHz, however, when needed Turbo Boost can kick in, increasing the speed up to 2.9GHz. There is 4GB of RAM and a 500GB hard drive (7200rpm).
The hardware list isn't overly impressive but, thankfully, the fact this HP is able to fire up Windows 7 Professional in under a minute shows they are put to good use.
The performance level of the integrated Intel HD Graphics 3000 chip is a little below average, so this is certainly would not be the laptop of choice for designers. That said, if you go for the pricier model, the AMD Radeon HD 6490M graphics chipset, which comes with either 512 MB or 1 GB of dedicated memory, means that the 4530s would have no problems should you decide to spend your lunch hour playing World of Warcraft while you munch on a salade niçoise. A nerdy yet sophisticated combination that I think you'll find to be delightful.
The overall media performance of the 4530s is let down a little by the speakers. Whilst they can deliver a decent level of volume, the quality is questionable. There was barely any detectable bass and firing it up full whack resorted in substantial distortion.
The Probook 4530s with its six-cell battery can power run for around 5 hours of very light usage, a little long than you would get from a consumer laptop.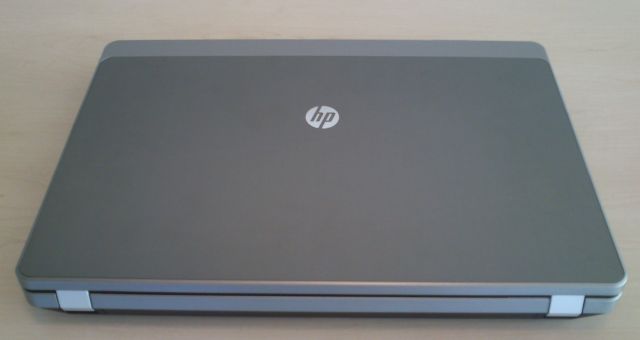 The big selling point of this laptop and the reason it potentially makes a good business laptop is that it is very security focus. HP Protect Tools, a well renowned security suite, allows the user to setup and manage passwords for Windows and web services.
There are a number of authentication methods, from face recognition to fingerprint ID and a smart card adapter. The fingerprint ID function is excellent, it allows you to actually select and identify the finger you are scanning. So, in theory, you could set it require a scan of a finger from your left hand and a scan of a finger from someone else's right hand. You could also put it in a suitcase and handcuff it to your wrists if you wanted the authentic secret agent feel.
There is also a Drive Encryption tool, making the drive unreadable should the Probook be lost or stolen. Additionally, there is also a programme called Computrace, which can remotely delete your data and track your system down. Then, as if all of that wasn't enough, just to be sure, you can also enable a BIOS-level password.
Other tools that could prove useful in the business environment include the HP Power Assistant. This helps the laptop monitor power consumption, reporting usage back to IT managers. The HP 3D DriveGuard tool parks the hard drive when sudden motion is detected, significantly reducing the risk of any data loss or damage.
Finally, HP QuickWeb 3.0 allows you to get online without the need for Windows. QuickWeb is opened by pressing a button located on the grille above the keyboard. It offers you various info, weather, news, stock prices and a calculator.
As I briefly mentioned previously, there are lower and higher spec versions of the 4530s available. The cheapest being a 2.1-GHz Intel Core i3-2310M CPU model, with 4GB RAM and a 320GB 7,200-rpm hard drive.
Available direct from HP at £622.80, the Probook 4530s is a fairly priced, security conscious, long-life alternative to current business laptops. Graphical and media performance, along with the screen quality, stop short of being below par but, with its impressive hardware and strong yet functional styling the 4530s could make the switch from being perched on a desk in an office to your lap as your slouch in a beanbag without any problems.
I have to point out (it's part of my job, you see) that I think there are equally good, if not marginally better all-rounders out there. The new Dell Inspiron 15R for example and the ASUS P52F, which for around £100 less is rather similar, only having a smaller and 5400rpm Hard Drive.