Review: Creative ZiiO 7. Does it have a place in the market?
Creative have now ventured into the tablet market, introducing us to the ZiiO 7 and 10. I suspect that the ZiiO series, which run Android, will not have the easiest of rides as they try to establish themselves in the crowded tablet market but you have to be in it to win it.
A ZiiO 7, which is interestingly labelled a "pure wireless entertainment tablet", found it's way to my flat this week so it would have been rude for me not to give it the time of day.
I have watched this official advertisement several times but I am unable to concentrate on what's actually being shown on the screen because of the music. It kept transporting me back to 1995 when I was sat in my room on my Sega Megadrive, hopefully you will have more luck making sense of it all. Anyway, I digress, onto the review.
Looks:
I would stop short of calling this an eyesore but the clean and pure look they have gone for has not worked. The unappealing all white casing, which also covers 15mm around the sides of the screen, has seriously backfired. Not only does it look tacky it feels it to touch as well.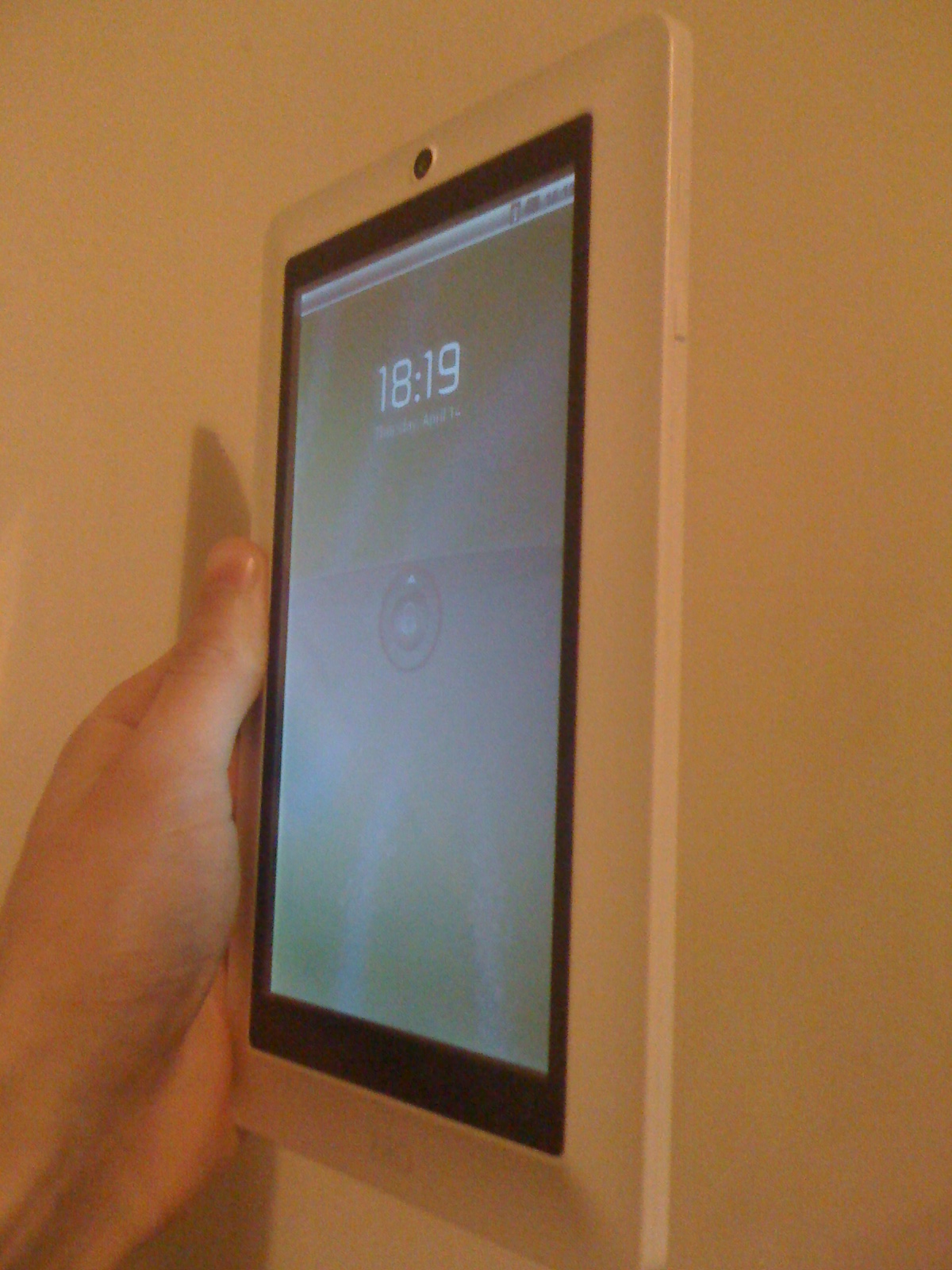 Fortunately, the smooth and curved shape of the casing does work. It leads to it (despite the texture of the plastic) feeling very comfortable to hold and ideal to rest your thumbs either side of the screen. Additionally, the ZiiO does not feel flimsy and this is, in part, down to it weighing in at a respectable 412g.
Features:
The ZiiO has it's very own ZiiLabs ZMS-08 processor (1GHz ARM CPU), 512MB RAM and comes in either 8GB or 16GB internal memory models. If that's not enough for you it can be expanded with the inclusion of a microSD slot that accepts cards up to 32GB.
The volume controls are tucked neatly down the right hand side of the device, with a HDMI and headphone jack being accompanied on the top of the tablet by a mini-USB connector and the power button.
Whilst talking about the power button, one thing that became more and more noticeable was that once I'd put the ZiiO to sleep, by hitting the standby button, it could take four or five seconds to wake it up again. Something else that I noticed is that the standard four buttons, (search, home, settings and back) which are situated below the screen in a touch sensitive strip, don't light up. This means if your using it in bed with the light off and you don't have the strongest of eyesight then you could be aimlessly prodding around in the dark for a few seconds till you find the right button.
The home screen has fixed shortcuts for the task manager, Bluetooth and X-Fi, which I will come to later. This is very handy as it enables you to quickly close things you don't need and save on battery life.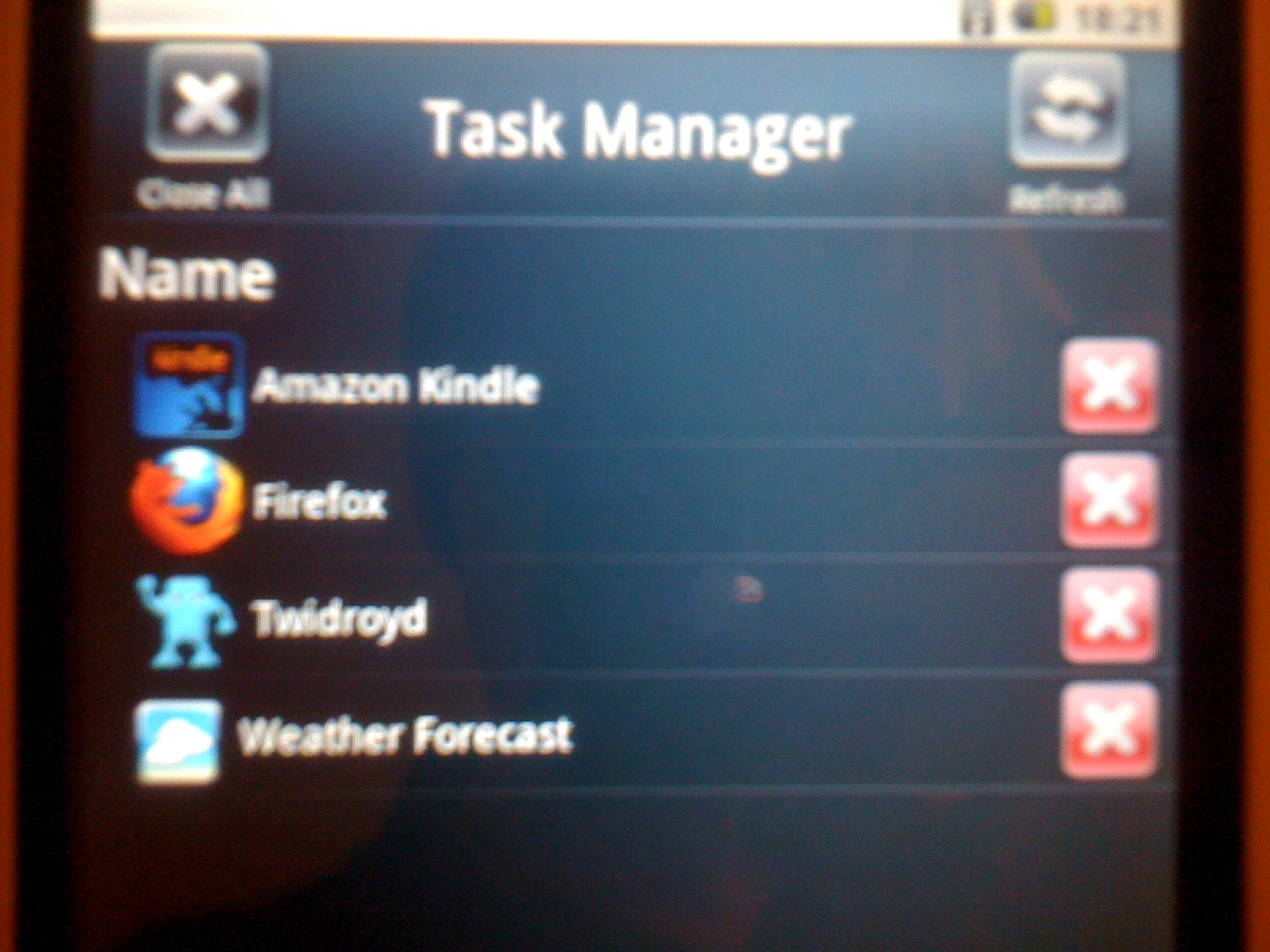 It is worth nothing that the ZiiO 7 does not support 3G connectivity but as a small consolation it does offer the ability to vibrate, swings and roundabouts.
Screen:
The 480 x 800 screen is not stunning, although it occasionally looks grainy, it responds fantastically when touched. It usually only requires a little tap, like you were stroking a butterfly and, with the use of the stylus, the dragging and touch response improves. Text entry is bearable if your fingers are toward the chipolata side of the sausage finger scale but any bigger and you may need the stylus to avoid frustrating mistakes.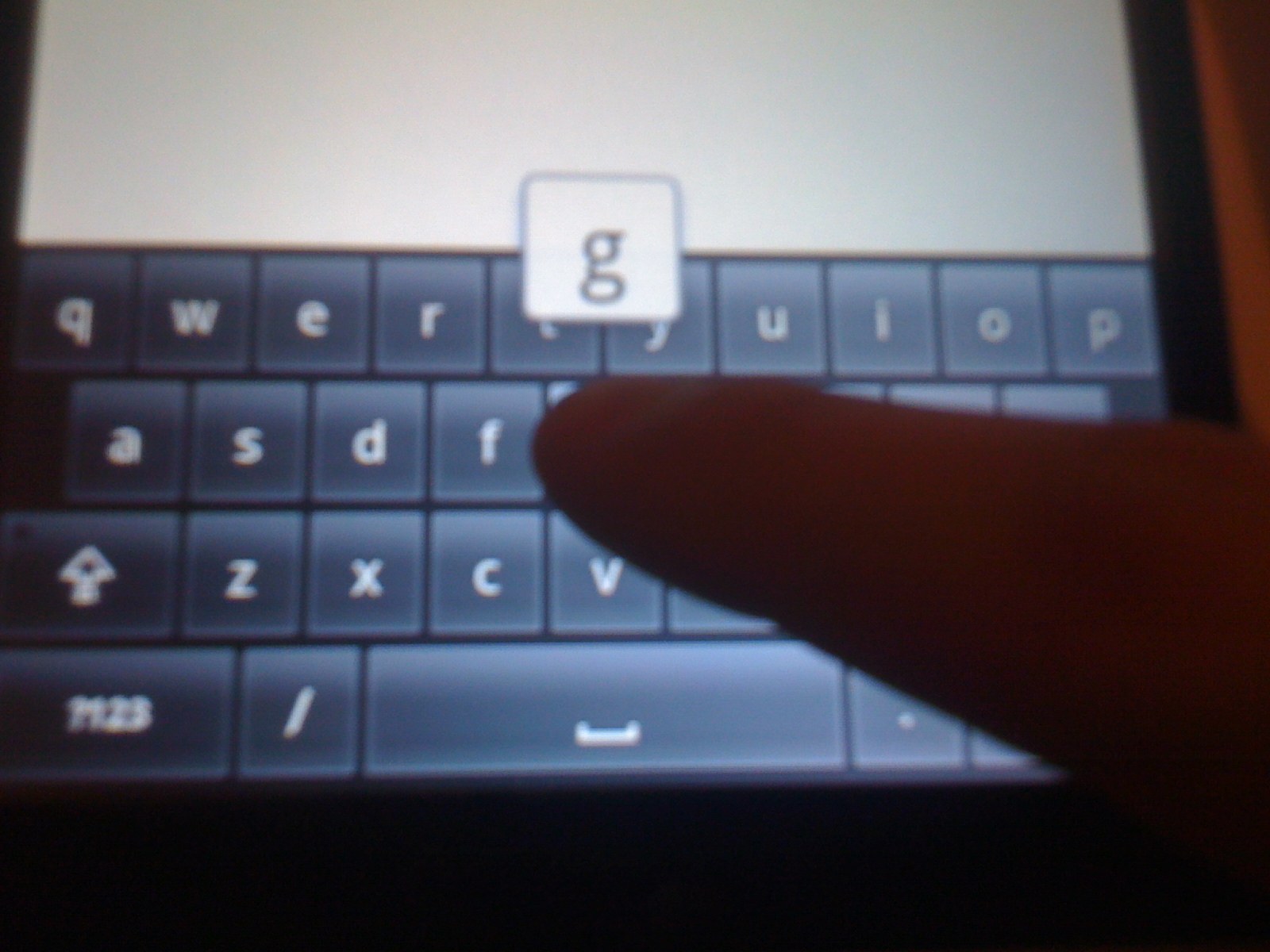 Disappointingly, the accelerometer only works on certain screens, weirdly the home screen is not one of them. It does work, kind of, when viewing photos but it is far from responsive. It flips where it wants and you end up looking like a dog staring at a TV. Confused as to why you're faced with an upside down picture when you're holding the ZiiO the right way.
Camera:
This deserves a quick mention as it surprised me. The VGA camera takes images, which at first look very pixelated but give it a second in the image viewer and they become remarkably clearer.
Music and Video:
Now we come to what sets the ZiiO apart from other budget tablets, it's X-Fi audio enhancements. The 7 wirelessly streams music to other wireless devices using Bluetooth and apt-X. Conveniently, Creative already have a range of wireless speakers and headphones which have been optimised for use with the ZiiO. Sorry to report that I was unable to get my hands on these to test.
Continuing with the music focus, The ZiiO is also equipped with 'Pure Android Audio'. This uses Creative's X-Fi technology to improve the sound quality of compressed audio files, such as MP3s and I was able to test this on the built in speakers. I was not disappointed. The 'Crystalizer' does make a noticeable difference and is something that I'm sure would be of interest to music connoisseurs.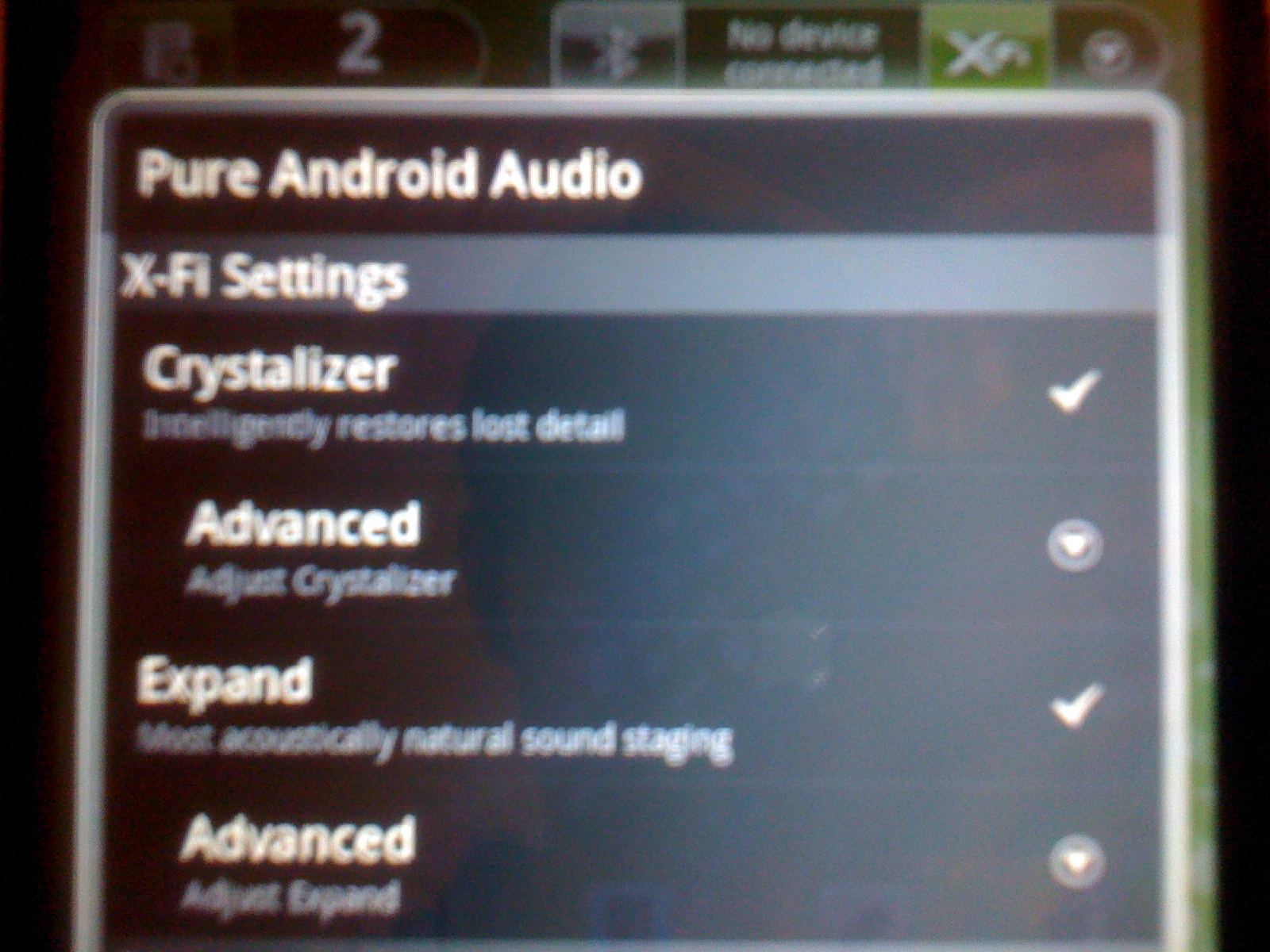 The supported audio formats include; MP3, AAC, WMA9, FLAC, OGG, ADPCM, MIDI, WAV and Audible Format 4.
The experience of watching video on the ZiiO is not as enjoyable as listening to music but it's still more than suitable enough to watch films or shows on during train journeys.
The supported video formats include; H.264, MPEG4, WMV9, MJPEG, MOV, AVI and MKV.
Battery Life:
The Creative stated battery time is 25-hours of MP3 playback and 5 hours of video playback. I can only add that I played on it all day, using pretty much all the features without having to recharge the battery.
There isn't an immediately apparent battery percentage; instead there is a little green battery that goes down. Though you can get a percentage by going into the 'About' tab in the 'Settings' menu. Whilst there I came across a nice little feature that shows you how much power has been used and on what since you last turned the device on. Handy.
Android:
One big flaw is that the ZiiO doesn't have access to the Android Market. Instead, you can sign up to the pre-installed ZiiStore, which offers a very small selection of random apps.
But wait, the ZiiO Space, which somewhat annoyingly requires a separate sign-up, features some more popular and recognisable apps with instructions on how to get them yourself. It is also where I got the 2.2.1 firmware update. It's no saving grace but it defiantly helps and it just means this may not be the tablet of choice for first-timers.
In my opinion the ZiiO also suffers because of the glaring omission of the Google apps but this just proves that Creative are trying to distance themselves from other Android operating tablets. I fear this is a gamble that may not pay off.
Summary:
The wireless X-Fi is the main selling point of this device and if you're a fan of Creative and some of their previous music focused products then you shouldn't be disappointed by this latest offering.
Regardless of the fact that the ZiiO's appearance is an acquired taste, it is still a responsive yet simple tablet that is pleasant to use for web browsing at home. However, Creative's decision to tamper with the Android OS has restricted the functionality that the ZiiO could have offered and I feel this could limit the overall appeal.
For the price of £19 9 I would have no complaints, just don't expect fireworks.