REVIEW: Maroo's Kaimata Tablet Stand
We're bringing more and more tablets into the workplace and into our home, but have your arms ever got tired from holding your iPad, or have you got frustrated trying to type flat on your Nexus? If you're using it for more than "sofa surfing" a decent stand for your tablet is a must.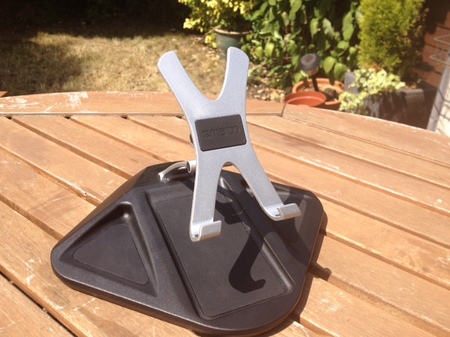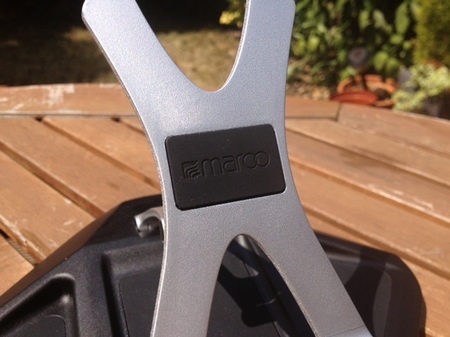 Kaimata stand from Maroo is designed for the iPad, Kindle, Galaxy Tab, Zoom and PlayBook specifically, although supports any tablet with a thickness of around 9mm.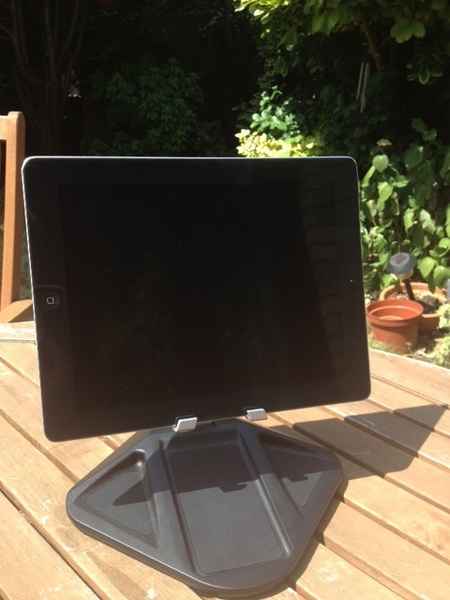 It has a sturdy base and an adjustable arm which flexes up to 90 degrees, as well as a hand fixture which flexes to around 160 degrees. This allows your tablet to be held at all possibly positions that you would need when using it on a day-to-day basis.
While the base is sturdy, I found that the arms holding the tablet are much less so. Quite a few times the iPad would wobble a little too much for comfort – especially in landscape mode. I felt like the arms needed to be just a few centimetres wider to account for a 10inch tablet.
I also found the arms quite rough to touch, when removing my iPad quickly from the stand, I was worried that the arms might scratch the screen.
But the best thing about this product is the flexibility of the display arm. It could be moved easily from typing to viewing. And being able to pop the small base onto most surfaces from a sofa arm or prominently on your work desk made this product very versatile.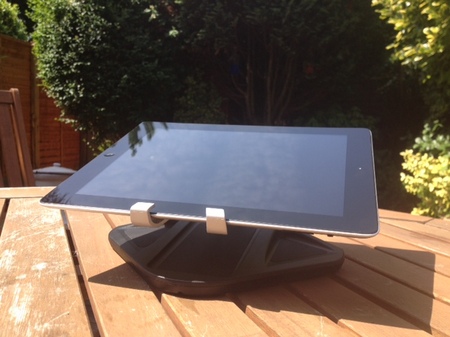 The base provided a clever "management" for cable woes with a cable routing space under the base for you to organise your wires. This was a thoughtful touch to the product.
The no slip tray was a good idea, fitting my iPhone 4S snugly in the middle (I don't think it would be tall enough for the 5!), but the two trays either side were a little pointless as they were so small. The box showed a set of keys on the smaller tray, but you couldn't fit more than a single key and accompanying keyring.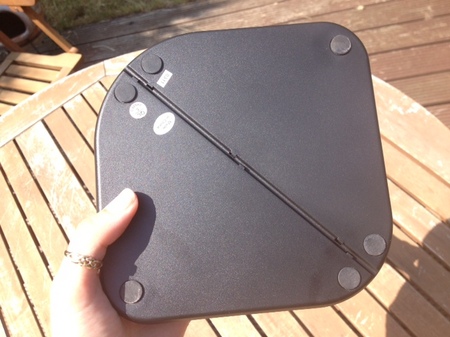 With an RRP of £39.99, I felt that this was one of the better stands and not a horrendously overpriced gadget just because it is associated with the word 'Apple'. And at the moment
Amazon
are offering it at £24.95,so be quick and make your tablet even more functional.