REVIEW: Logitech ConferenceCam CC3000e
Having the right conferencing system can significantly increase communication quality throughout and organisation, especially when your enterprise is split across continents or you have customers abroad.
Today Logitech has introduced a new conference system which offers an improved video and voice conferencing environment at a reasonable starting price of £699.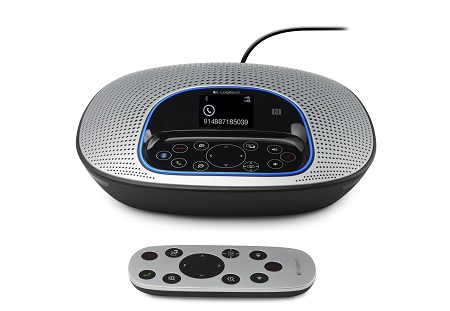 It's not abnormal to step into a conferencing room five minutes before a meeting is due to start and then have to call in an engineer to show you how to use the equipment. The CC3000e is so simple to use, however, that you'll never need to get helpdesk involved again.
The ConferenceCam allows you to control the call using your PC, meaning that you can use whatever communications software you would usually use. It has plug-and-play capabilities so should support calls made through any available software, and is Skype, Cisco Jabber, Vidyo and Microsoft Lync certified, so you can choose whatever software you're used to in order to make a call.
The video quality is extremely clear and doesn't suffer at all from lag or pixilation. The room I saw it demoed in had brightly painted patterns on the wall, which were displayed beautifully on the on-screen image, which would be great for sending visuals of graphs, slideshows or whiteboards if using the conferencing system for presentations. The device supports 1080p HD video and high-quality audio that is clear even if you are sitting quite a distance from the speakerphone, working up to 20-feet away.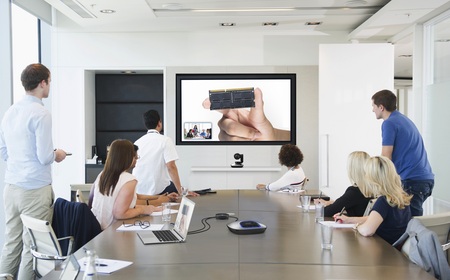 It also has similar capabilities to the portable Logitech P710e speakerphone; it can pair smartphone devices using Bluetooth or NFC to allow hands free communication.
When making a call, the contact you are communicating with is displayed on the central console. The camera features a 90-degree field of view with remote controlled 260-degree panning and 10 times lossless zoom. A 'home' position for the camera can also be set so that when using the camera for conferencing you can return the camera to the correct position by pressing a single button.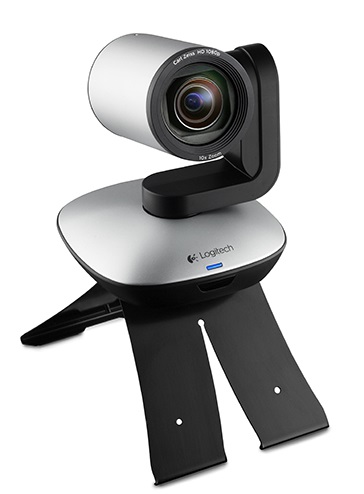 Although this system is slightly less portable than previously, it is still movable and could be transported and easily set up in a different location if your usual conferencing space is not available. It comes in three parts; a camera, the speakerphone unit and a central hub that is used to connect all of the devices (including your PC) together.
This device is simple to use, very affordable, and perfect for any small to medium sized enterprises in need of reliable conferencing equipment.