IriScan Mouse is a very clever little gadget from the company who bought you IrisNotes – the pen which types up as your write.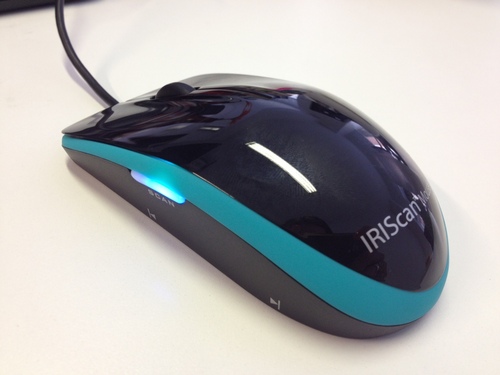 This new addition to the Iris family is a mouse with a miniature scanner underneath. With one click of the scan button on the side you can swipe your mouse across a physical page (up to A3) and it will scan it and bring it up on your screen instantly.
If you scan an image crooked, the IriScan software will automatically straightened it out in the editing suite.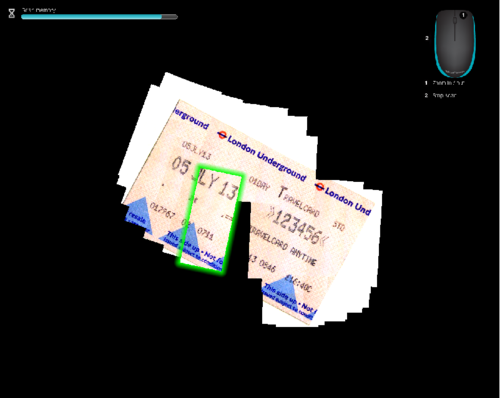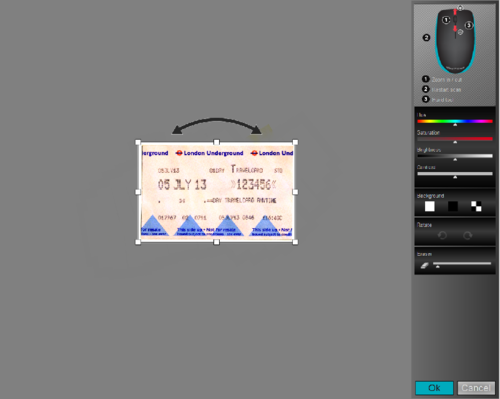 It then allows you to save; print; email; share via Facebook, Twitter, Flickr, Evernote and Google Translate- all at the same time not losing the basic functionality of the mouse itself.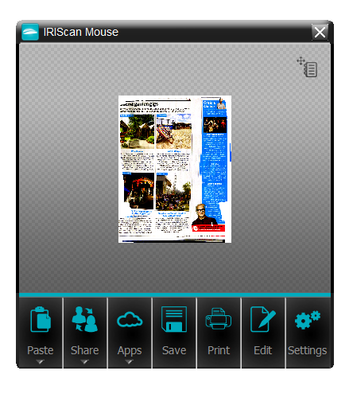 For anybody who regularly scans snippets out of print media, or even any business person wanting to scan receipts quickly for an expense claim – this gadget is for you.
And I've left the coolest bit of this device until last. We knew that the software has translation capabilities, so we scanned a piece of Spanish text, and clicked on Google Translate. The software allowed you to drag and drop the "image" into the Google Translate box, where it instantly converted into text. Click translate. And *Bam* there's the English text.
Made for Windows, the mouse is a nice sculpted shape for the hand and includes the functional mouse wheel to scroll through pages. As a mouse, it glides across most surfaces without the need of a mat, and the outer casing where the hand rests is a smooth plastic – which is nice for the first hour, but then becomes a little sweaty under the palm.
If I'm scraping the barrel for negatives I can only think of the fact that the software comes on a CD-Rom. It would be useful to be able to download the software from a website, rather than faffing around with another disc that you might lose.
I have yet to show anyone in the office who isn't more impressed by this than the latest tablet! All of team CW want this gadget as their right hand man.
Pick it up around the £70 mark.