Nokia unveils Lumia 1020 smartphone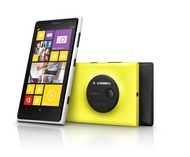 This is a guest blog by Clare McDonald.
Nokia has divulged details about their new smartphone release, the Lumia 1020.
The future of the Finnish firm has been furiously debated, and it hasn't been looking good for the mobile giants, with shares falling after poor sales. But there may be hope on the horizon in the form of their new smartphone-turned-camera, which has been built with the social media generation in mind.
A handful of Microsofties have expressed their excitement about the 1020, and since it's a Windows Phone, that doesn't come as a surprise. The phone will boast the Windows Phone 8 operating system, and as well as coming equipped with MS Office will also feature Lumia extras such as Nokia Music, an app that gives you the ability to stream live music to your phone when out and about.
Nokia claims the camera allows you to take photos "like a pro".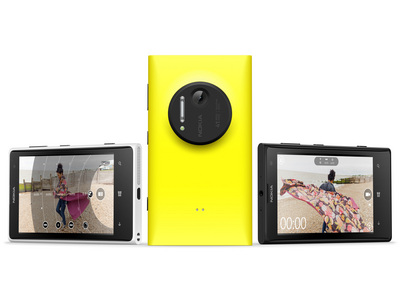 The 41 megapixel camera allows you to take photos that can then be cropped and framed accordingly. You'll soon snap through 7GB of cloud memory, but the device also comes with 32GB of internal memory.
The camera is also said to feature funky sliders which allow you to adjust the focus, shutter speed and white balance of a picture before taking it, meaning no need for filters before sharing images with clients and friends.
This 158g Lumia also has HD video recording with distortion-free sound feature, so you can capture the seminar you attended, or that special moment you never want to forget. Alongside the camera with Xenon flash, the 1020 also has a 4.5-inch ClearBlack AMOLED display with now standard touch screen technology.
Throw in a dual core processor, 4G, NFC and wireless charging and Nokia's new flagship device may become a serious threat to market.
Nokia has decided to hedge its bets by developing a top of the range camera, but whether this will be enough to boost Nokia's declining sales still remains to be seen, but there's no doubt that this piece of kit will be a must-have for creative types who love to share their lives. With people's disappointment in the iPhone 5 maybe the new Lumia 1020 will provide a phone that people can really sink their teeth in to.
The Nokia Lumia 1020 is available for pre-order in the UK through Clove and various mobile operators, although price has yet to be decided.
Clare McDonald