Nokia Lumia 920 - sleek and sexy, but does it have the pulling power?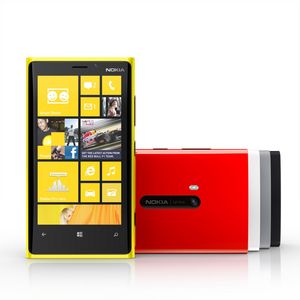 Yesterday, at a press conference in New York, Nokia attempted to cling on to its place in the smartphone market by
unveiling the Nokia Lumia 920
.
The device confirmed everyone's suspicions and was indeed running on Microsoft's Windows Phone 8 operating system, but Nokia managed to turn a few heads with some slick and sexy features such as wireless charging, augmented reality, near field communications (NFC) and an impressive camera.
Sadly, for the Finnish company, the news wasn't received with an immediate fanfare as its share prices
plummeted 12%
during the first hour after the press conference.
The new Lumia, running on a Qualcomm Snapdragon S4 chip, has a 4.5in curved glass display with PureMotion HD+ technology, giving it a fast refresh rate, and a clear black display, which automatically adjusts to sunlight and removes glare. Its polycarbonate shell material prevents the bright colours of the handset being scratched off – which with the day-glow yellow colour, I think a few scratches wouldn't necessarily be a bad thing.
Once a market leader, Nokia is obviously trying very hard to attract users back, while teaming with Microsoft which has also seen difficulty taking market share away from Android and Apple – is this a recipe for disaster or success? Nokia may have gambled on the hype surrounding upcoming Windows 8 launch,
but have they done enough
?
Let's have a quick look at the three things that make the Lumia 920 stand out from the crowd.
Wireless technology
The device has built in wireless charging, with an array of accessories including plates, stands and Fatboy pillows. You can just drop your device onto one of these accessories and it will start charging without the need for any wires or plugs.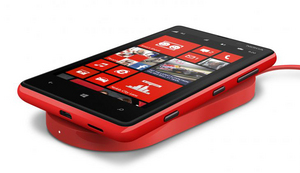 Nokia has also signed deals with Virgin Atlantic and Coffee Bean to provide charging pads within their lounges and stores, and hopes more retailers will get involved.
There was also a glimmer of hope for NFC. During the demo the Lumia was playing music wirelessly via the connection, with JBL speakers – but sadly there was no hint of a mobile wallet for contactless payments.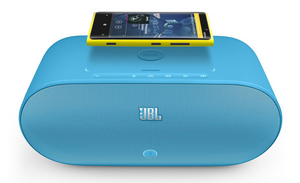 Photography
The 8.7mp camera, comes with PureView technology which claims to take the best photographs and videos, and is '50% more effective than many of today's digital cameras.'
Taking photographs at night, using the device's floating lens technology, claims to produce fantastic clear shots without the need of a flash. This technology apparently counterbalances the minute movements in your hands to reduce blur, while the shutter stays open longer to let in more light.
With many photography apps integrated into the device, it is very easy to select Photosynth to take a 360 degree panoramic image, add little bits of video or eliminate people from your snaps.
Navigation
Nokia has ramped up its navigation technology by describing it as a 'fully-fledge personal navigation device.' It has the capabilities to use the navigation technology offline, as well as functionalities which assess your daily commute for any traffic and adjusts the time you need to leave the house. Additionally Nokia transport works in a similar way and also provides indoor maps to help you make your way around train and bus stations.
The advanced mapping technology, City Lens, is the navigation's showstopper. City Lens is an augmented reality app which overlaps information about restaurants, cafes and shops onto the surrounding area once you point the camera at a building or street. You can then easily select a restaurant's website or seamlessly ring to book a table.
Business use
As the device is running Windows Phone 8, the ability to sync content between the phone and Windows 8 PCs or tablets may be attractive to enterprise users who intend to upgrade to Windows 8 in the future.
The operating system uses Internet Explorer 10 for 'faster, safer browsing' and has Microsoft Office apps built into the platform, although no details of the Windows 8 Office suite were discussed at the press conference.
However, with the ability to access 100,000 of the existing Window Phone apps, I'm sure we can expect more information on business software at the launch of Windows 8 in October.
Available later this year in lipstick red, stunning yellow, and seductive grey. No prices have been disclosed as yet.