No, it isn't the iPad 3, or the iPad HD, it's just the New iPad.
Tonight Apple CEO Tim Cook introduced us to the latest instalment of the iPad family, simply referring to it as the "New iPad."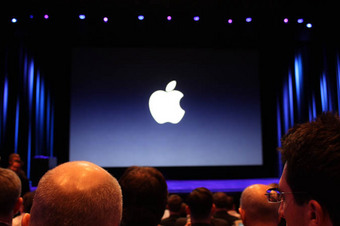 So, what exactly is new about it?
Well, it pretty much looks identical to the iPad 2, although it is slightly thicker.
Unlike the iPhone 4s, it doesn't come with Siri. Apple have instead decided to equip it with voice dictation.
Battery life? Nope that is apparently the same too, 10 hours.
Quad Core? Well sort-of. It comes packing a A5X Dual-Core CPU but with Quad-Core graphics processing. This was showcased using a number of graphic heavy games, with a number of Apple employees claiming that this iPad is the one that gamers will enjoy the most.
The only big changes seem to be the introduction of a 2058 x 1536p resolution Retina display, although the screen measures 9.7 inches, and new 5MP rear camera. The snapper now comes with iSight technology, meaning it is capable of 1080p full HD recording.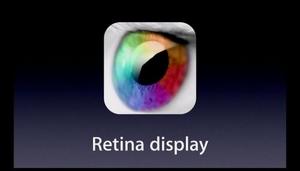 US users will be treated to 4G connectivity but it is also worth nothing that the New iPad can be used as a Wi-Fi hotspot.
As for new software, iOS 5.1 was announced and all the new tablets will be shipped with it. It will include new apps such as iPhoto. Which allows users to do many fancy things with their improved quality images. A short of scaled down, simpler photoshop.
It feels a little as if Apple are, to quote the Fresh Prince, Chillin' out maxin' relaxin' all cool. Nothing here is shocking or revolutionary. In fact, a good portion of the event was taken up talking about Apple's domination of the market.
After months and months of rumours there is no Senseg, no Siri, no A6 Quad-Core and no new form factor. I'm not saying this won't be an excellent device, in fact will almost certainly the best tablet currently available, but that doesn't change the fact that Apple could have done more.
For me, the best news to come out of the event was the price fall of the iPad 2.
The UK release date for the New iPad is March 16th and while there is no official word on pricing it will roughly fall in line with the iPad 2 after its release.
Expect to part with around £399 for 16GB Wi-Fi only, £479 for 32GB and £559 for a 64GB model. As for Wi-Fi + 3G, £499 for 16GB, £579 for 32GB and £659 for a 64GB device.