Jawbone Icon HD: Now multi-purpose
Jawbone have announced the New Icon HD headset and it's more than just your usual Bluetooth hands-free. Voice calls, check, wireless VoIP calls, check. *round of applause*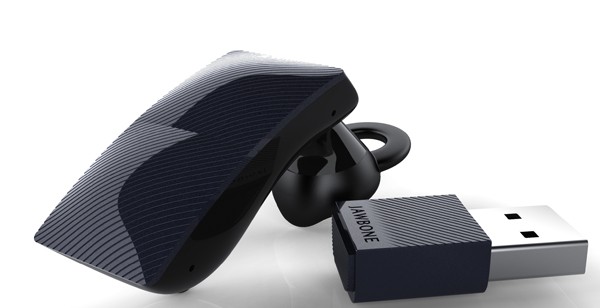 Applause may be asking a bit much but I actually own a Jawbone Icon and it is an excellent Bluetooth headset, small, comfortable and with excellent battery life. The audio quality and range is also superb so I'd expect a lot from a so-called improved model.
Thankfully the recently unveiled Icon HD comes with a wideband speaker that is 25% larger than the original Icon's. Not only that, but the Icon HD also allows you to pause and play songs by pressing a button on the headset.
The new VoIP capabilities come courtesy of 'The Nerd' add on, which can be plugged into a USB on a PC or a Mac. It's plug-and-play, so no fiddly or confusing software, just simple wireless VoIP calling.
The bundle will soon be up for grabs at around £85 and by the time they hit the shelves the new Jawbone Companion Android App, which displays the headsets battery life and various other useful statistics, should also be available.