Inspectagadgets Android app tops 1,200 downloads!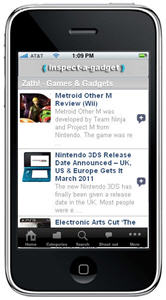 If you have an Android phone and you haven't installed it already, the Inspectagadgets app is a great addition to your phone.
The app has just had over 1,200 downloads and shows no signs of slowing down. It's the second most downloaded gadget news app on Android (behind a certain Engadget).
The app doesn't just include posts from this blog, it has posts from Zath! the gadget and gaming blog as well as Gadget Master, the modding blog.
The app is free to download and has some cool features for you to play with.
If you're already using the app, I hope you're enjoying it.
We're also pushing the app onto the iPhone so watch this space.