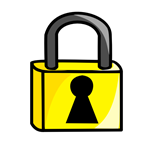 At the 2010 Infosecurity Europe show the presumably security-savvy attendees were asked if they had ever lost a portable storage device. The surprising result, revealed by security specialist iStorage, is that one in five of them admitted losing confidential data.
Considering that Infosec is a trade show, the attendees are primarily those who are responsible for data security so the survey result implies that accidents can happen to anyone. This decade will see data mobility increasing and we will have to address data security. Regulations such as the rules laid down in the PCI-DSS payment card data storage recommendations are a start but the concept of encryption will have to be spread to the masses.
Data isn't secure from loss unless it is stored in three places. These places aren't secure unless the data is encrypted.