Hands on: Nokia Lumia 900. Is bigger really better?
If you occasionally read this blog, you'll know that I'm a big fan of Windows Phone but that my opinion of Nokia has slowly been declining. Well, that was until I got my hands on a Lumia 800 a while back.
The Lumia 900 is essentially a beefier model, with a larger screen and the addition of a front-facing camera so I'd assumed I'd like just as much as the 800, if not more.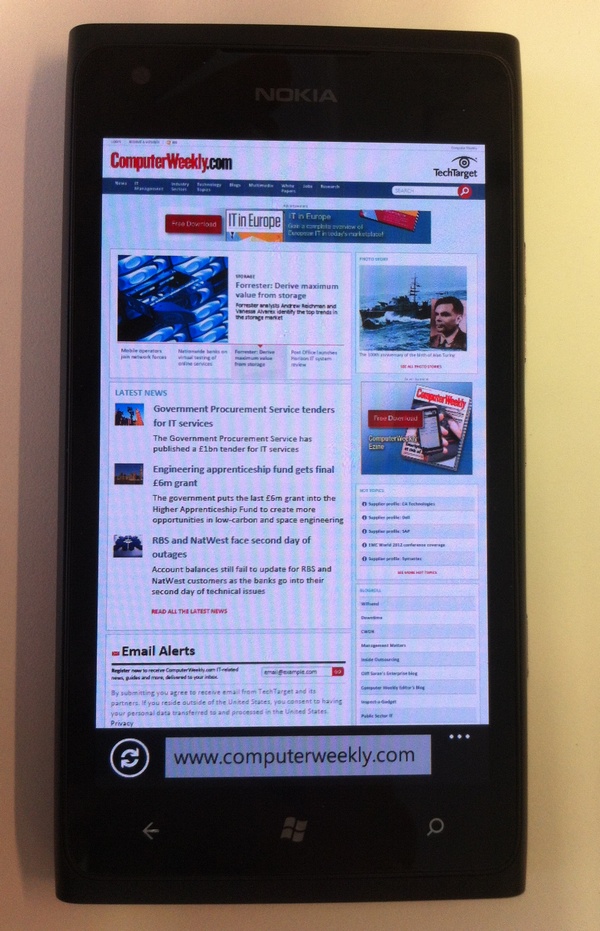 The announcement that
Windows Phone 8 will not be coming to existing Windows Phone 7 handsets
put a bit of a downer on this review before I even finished it. Although, Microsoft added that users won't be left high and dry, being upgraded from Windows Phone 7.5 to 7.8. What that fully entails, I do not know. Yet.
I planned to have this review as a sort of comparison between the Lumia 800 but they are just too similar, so that would be pointless. Instead, I'll be focusing on whether bigger really is better.
Display
I think the 3.7 inch screen on the Nokia Lumia 800 is brilliant; the resolution may not be anywhere near the best on the market but the brightness and clarity are something to be marvelled at. My only other criticism was that it felt a bit thin and media playback could look a little cramped.
Then the Lumia 900 comes along, with its 4.3 inch screen. The perfect solution? Well, I know its only 0.7 of an inch extra but, trust me, it makes all the difference.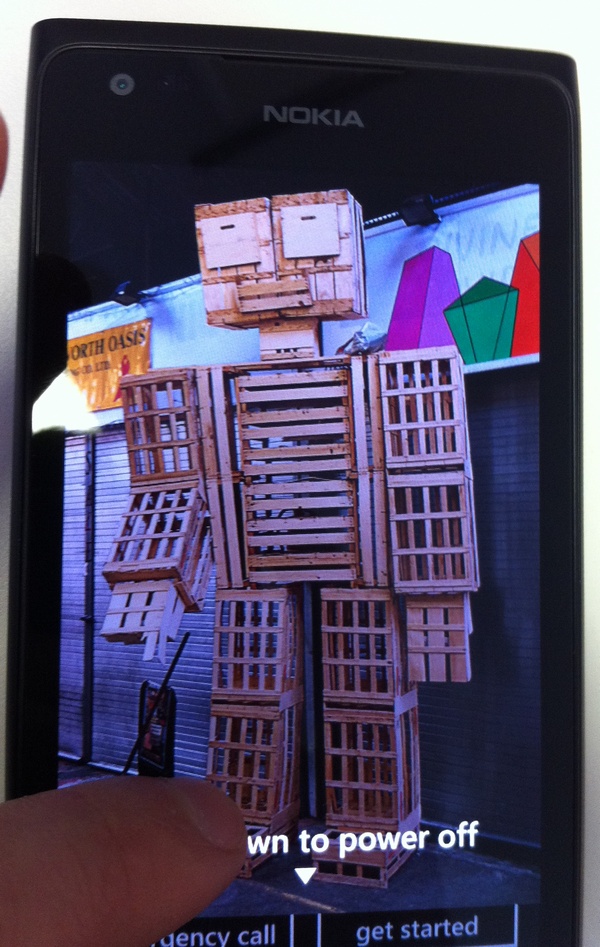 Both handsets have the same resolution at 480 x 800 and both work well even outdoors, partly down to the Nokia ClearBlack display, but the 900 just gives you so much more room to play with.
Specification
This is where the Lumia 900 starts to slip, it runs on the same processor, with the same amount of memory as it's little brother. If you can't remember, that's 16GB of storage with 512MB RAM and a single-core 1.4GHz Qualcomm APQ8055 Snapdragon chipset.
Nokia claim that this doesn't hinder the performance. I'm sad to report that it does.
I had to restart the handset a handful of times after it froze opening an application. If it didn't freeze it often took longer to open some apps than it would have the same app on a handset with more processor punch.
As for size, I'd be lying if I said that it felt normal from the off. It didn't, it took a while to get used to the size, 127.8 x 68.5 x 11.5 mm. Even now I still feel a bit like Dom Jolly if I walk around holding it to my ear.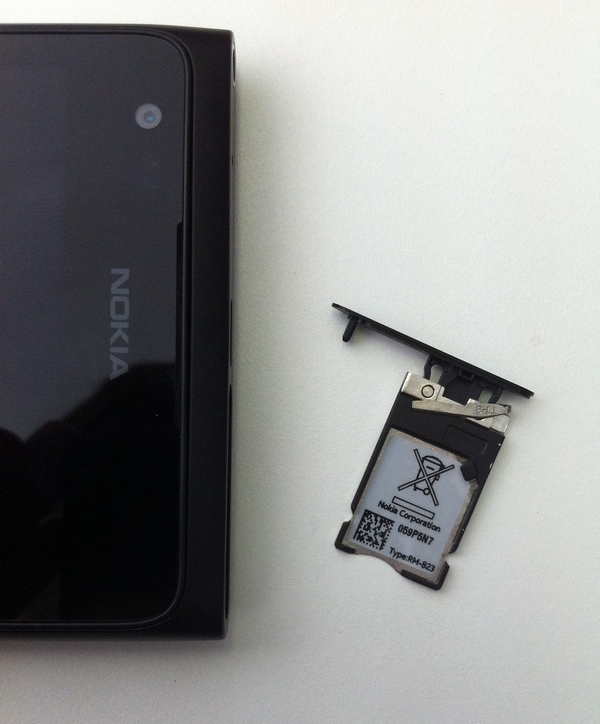 Thankfully, despite its size, it is comfortable. That is mainly down to the material and shape of the body. The curved polycarbonate shell, weighing 160g, was exceptionally snug in my hand.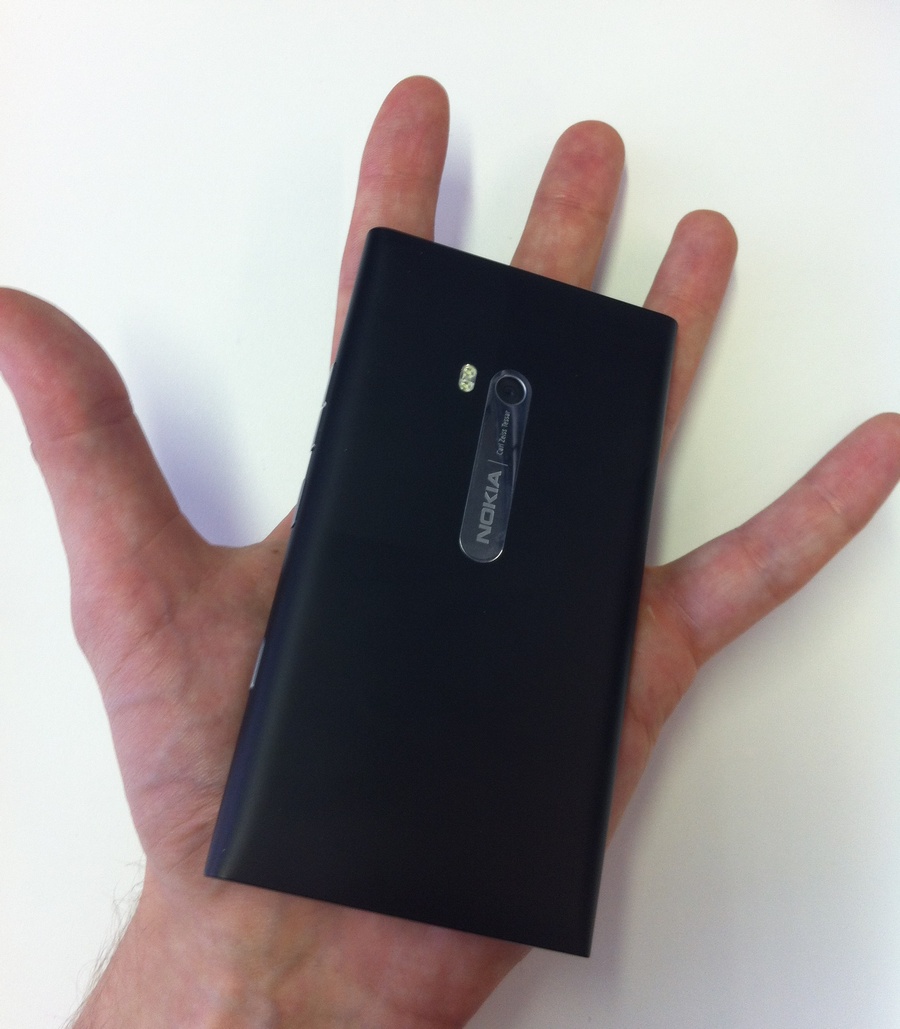 Don't start thinking it's all cuddly though. This device can also take a bit of abuse. If the all-in-one shell is scratched it will be harder to notice than on other handsets. That's because the Lumia's casing is the same colour all the way through to the innards.
Camera
Again, the same camera as the Lumia 800, a 8MP snapper with 3264×2448 pixels and Carl Zeiss optics. Two samples for you to feast your eyes on: One, Two.
The 900 also has the welcome addition of a secondary front-facing camera for video calls. Certainly a massive plus, even if it is only a 1MP VGA effort.
Video recording is also the same, offering up 720p HD @30fps. Here is a sample (note you need to manually change to 720p):
Windows Phone 7.5
Unfortunately the operating system doesn't really directly benefit from the larger display. Other than having more room to look pretty. You can read all about the OS in my Lumia 800 review if you still aren't familiar with it.
The "live tile" homescreen is still as good and refreshing as it was on the 800 and the full list of applications still flows as smoothly as before.
The Windows Phone Marketplace is growing every day, with now well over 100,000 apps available for you to peruse and download at will.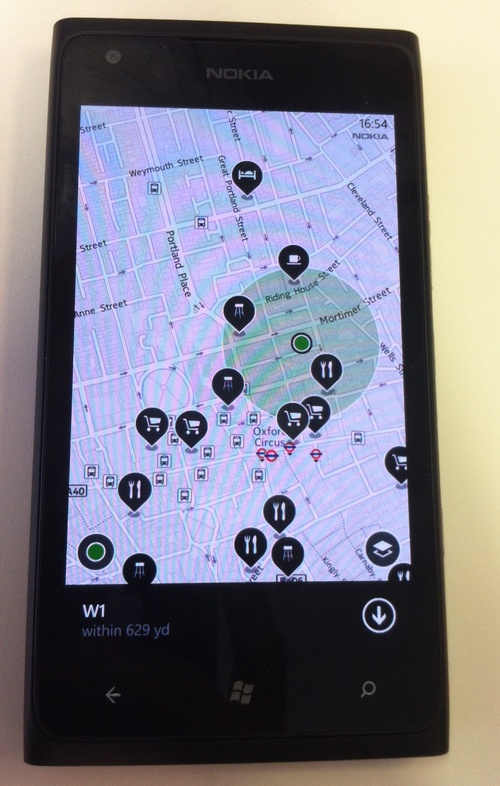 Call Quality
Thankfully, Nokia is back to its best on this front.
I'm not sure if the size of the device has a hand in this, given that the microphone is now even closer to your mouth, but I am glad to say I didn't have the horrid experience of having to repeat myself over and over, getting increasingly agitated each time. The Lumia delivered crisp and clear call quality.
After losing signal the 900 can take a noticeably longer than other handsets to regain connectivity but that's my only criticism here.
Also, a quick thanks to
Three
for providing the Micro SIM card for this handset.
Battery Life
As expected the Lumia 900 has a bigger battery to power the larger screen, a Li-Ion 1830 mAh if you are interested.
This doesn't just even out the standby time, it actually increases it, offering up to 300 hours.
Summary
You should already have picked up on it but I'll come clean, I don't 'get' or find large screened smartphones or tablet hybrids appealing in the slightest. I was really hoping that because the Lumia 900 has a screen that measures less than 5 inches I would want to own one. But I don't.

If it was thinner, maybe like the HTC One X, I'd probably change my tune. And yes, I am that shallow.
The fact that Windows Phone 8 is on the horizon and there are numerous larger screened handsets with much more processing power leads to me draw the conclusion that the Lumia 900 is just a bit of a waste of space and materials.
Thankfully this experience has only made me appreciate the Lumia 800 more. It is an amazing phone and WP7 is an excellent OS, one I hold in higher regard than Android.
I think that devices like the Asus Padfone, in one way or another, hold the answer here. It is actually both a phone and a tablet, not something trying to be both and failing miserably at being either.
Yeah, that includes you as well Galaxy Note.