HTC to give birth to Google Android triplets in nine months
HTC's CEO has announced that they will release at least three smartphones using Google Android this year.
The announcement came at the Merrill Lynch technology conference in Taipei. HTC CEO Peter Chou was asked whether or not a report saying HTC will market five Android-based handsets this year was true to which he replied that there would be "at least' three.
HTC last month announced a second Google phone (the HTC Magic, I'm gonna call it G2) that will be sold by Vodafone in Europe.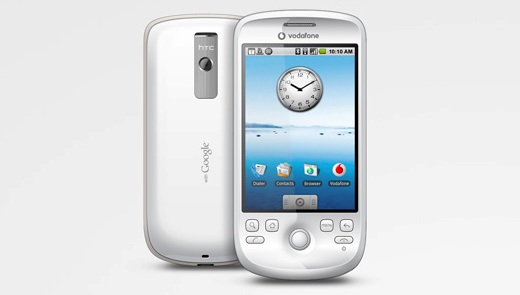 So, what do we think these HTC phones will include? Well let's think about it for a second.
They have to release THREE in nine months (yes they're giving birth to triplets). I'm guessing they will have one flagship phone to directly rival the iPhone with a touchscreen qwerty keyboard (the Magic? I guess), an improvement on the G1 with slider and my guess is they will have a cameraphone to rival the Sony Ericsson Idou (do you? I don't).
The first will be called Magic (above), the second will be called the HTC Jordan and finally the HTC Shaq Attack to honour the NBAs basketball stars. Ok, that's not true but would be very cool if it happened.
We expect more announcements very soon. Maybe one of those baby scans where all you're trying to see is if it's a boy or a girl. It's about time they made those in colour, I mean welcome to the 21st century!
Source: PC World