HP reveals Pre 3 UK pricing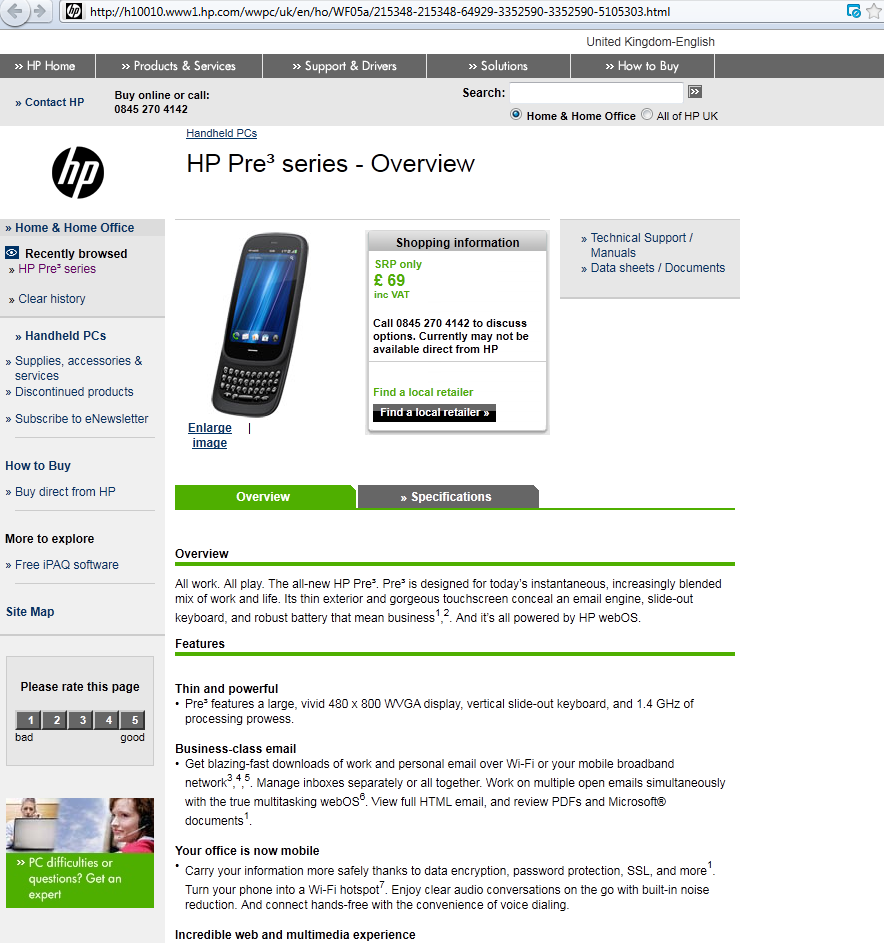 Many eyes have been focused on the HP Pre 3, especially since the HP Touchpad firesale and it now seems that, possibly by accident, HP have revealed the UK pricing for the webOS handset.
A HP representative said they will not be receiving or selling and Pre 3s directly and that the price currently being advertised is only a recommended retail price. They also said they were unaware of any large high-street chains that would be stocking and selling the smartphone at that price, which may be why the 'find a local retailer' button is not currently working.
After the Touchpad's price was slashed it went on to become the second best-selling tablet on the market. Going on that evidence, a major reduction in the price of the Pre 3 would mean that they would sell out, and fast.