Gadget love beats the recession depression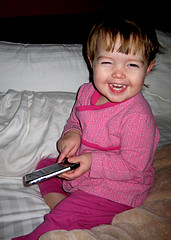 In spite of the current economic climate, it seems that the demand for electronic gadgets is actually on the increase, with new research showing increased spending on electronics over the past five years.
According to market analysts at Mintel, annual sales of technology rose almost £6.2bn (13%) between 2004 and 2008, and new sales are set to push figures past the £50bn mark by the end of 2010.
Jim Clark, senior technology analyst at Mintel said: "In many ways, the recession has had a positive effect for the technology market and encouraged consumers to consider the latest, converged devices coming to the market in a quest for greater value."
"The likes of the Apple iPhone, for example, does away with the need for a digital camera, video camera, MP3 player, PDA and web browser – avoiding up-front costs of buying the device through a manageable monthly subscription."
Mr Clark also said that there were a number of upcoming gadgets that could boost the market even more over the coming months, including the Nokia N97, LG GD910 touch-screen watch, the 02 Joggler, the new motion-sensitive 'Natal' system for Xbox, and rumours of an Apple 'Tablet' Mini set for a Christmas release.
"It is not just a case of being big boys' toys – youngsters and women of all ages too like to have gadgets that make our lives easier".
Source [Walesonline]
Picture from drcorneilus on flickr
Written by Graham Poole, guest author.