Can you tell what it is, yet?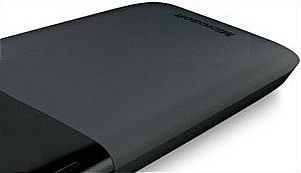 An unidentified Twittered object has been beamed down from Planet Microsoft. Two Twitflics were sent from the new Microsoft Hardware Twitter account showing parts of the mystery object, leaving the world to speculate on what it may be.
Combining the two images, reveals a pocket-sized device. Is it a Phone 7 or a new Zune? Do we go for the outside bets that it could be a touchpad or the fabled handheld X-box/phone?
It's anybody's guess at the moment. All that can be said for definite is that it's not a tablet and that all will be revealed in the near future.