CES 2015: Hands on with the Dell Venue 8 7000
Just a few months after Apple released its ultra-thin iPad Air 2, Dell announced its new Dell Venue 8 7000, the thinnest tablet on the market at 6mm thick.
Not only is it thin, it's also incredibly light and easy to use, with a small bezel and 2K 2560×1600 resolution OLED screen for a sharp display.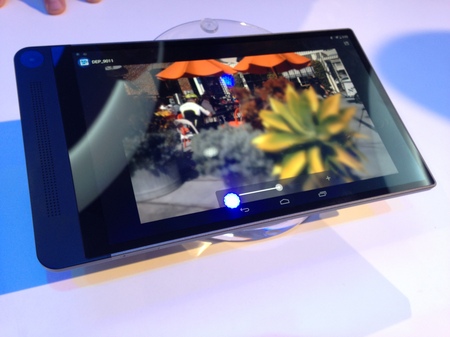 The tablet supports Intel's RealSense cameras on the back, allowing it to take images in 3D with depth perception.
When viewing the image, the user is able to change the contrast, focus and colour of the image based upon the depth of the photo. The user can also use the tablet to measure distances between objects within a photo, which would be useful for seeing where furniture would fit in a room, for example.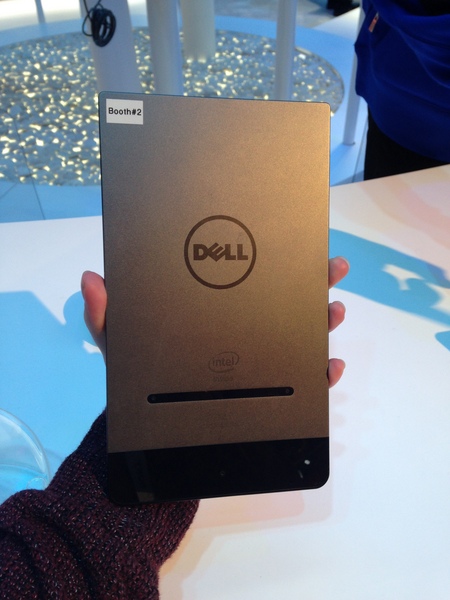 This also took photo editing to a whole new level, and I was able to seamlessly drop a picture of Intel's CEO into a picture as it resized and scaled his image based upon the depth of the original photo.
The device has an Intel Moorefield quad core processor, and is running Android KitKat with ability to upgrade to Lollipop in the future when available.
It has one front facing camera, and three rear-facing cameras making up the RealSense, as well as a front facing speaker that runs along one side of the device.
There are two buttons on the side – a power button and volume buttons with the rest of the functionality touch screen.
Now currently available in a black/silver colour in the US for approximately $399.