CES 2012: Gearing, training and waiting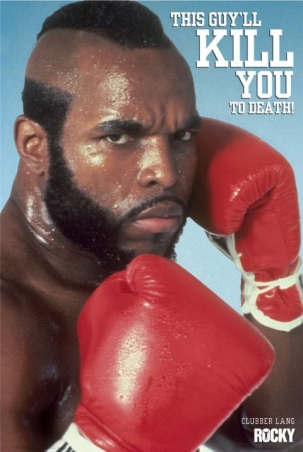 This is it. Last year my Visa took too long so I couldn't go to CES. So I have been waiting for over a year now. I have been given the task of writing about the latest gadgets / smartphones that come out of this year's show as well as produce videos, photo stories and a feature on consumerisation.
I can taste the anticipation. There is a buzz (that mainly exists in my head) as I get ready to go to Vegas and tool up on gadgets. I get nods of approval as I walk down the street, people randomly giving my shoulders poor massages in a way that says 'get ready son'.
I have watched the Hangover twelve times (I watched number two as well but it's in Bangkok). I'll probably wake up with a sugar hangover, Ubuntu tattoo and a NES R.O.B. hanging off the chandelier.
My training is well under way, I started with Rocky 1, then Rocky 2, tonight is Rocky 3 where Rocky becomes annoying and fights Thunderlips (yep that was his name in the film) aka Hulk 'Hulkamania' Hogan aka Terry Gene Bollea and James 'Clubber' Lang aka Laurence 'Mr. T' Tureaud.
Tonight is gonna be tough but I feel it's well worth it. It's nothing personal… until tomorrow that is when I'm watching Rocky 4. Yeah, the Russian killer Ivan Drago aka Dolph Lundgren (he kills Apollo).
Other training mostly involves using Swype, talking to Siri and playing Duck Hunt (just in case).
Checklist:
Laptop, 3D video camera, Air Max, camera, smartphone, Tron trainers, glasses, Zune (yeah a Zune), Laser pointer, touch-screen winter gloves, Nintendo 3DS, clothes and adrenaline.
Come back here for most of my content, otherwise check the Computer Weekly website.