Buds for business: Logitech wireless earbuds
In the process (as we are) of talking to Logitech on sustainable circular tech economy issues, the company highlighted its latest product launch, which it says fits completely in-line with its very vocal stance on ecological product development and production… and, it's a confirmed enterprise-level product.
How can we be sure that the Zone True Wireless and Zone Wired Earbuds line is enterprise level?
Well, they're reassuringly expensive for a start.
Logitech Zone True Wireless and Zone Wired Earbuds are available globally with an MSRP of £299 and £99, respectively. Current e-shopping searches at the time of writing show the Zone True Wireless listing at prices closer to £250, it's probably worth looking around.
Additionally, the Zone True Wireless Earbuds certainly 'feel' enterprise-grade and nifty little extras pouch (filled with charging cables, USB connections for non-Bluetooth environment use and different sized earbud covers to suit users depending on the size of the lug-holes) is nice quality – nice enough to make you want to use it and look after it.
Enterprise-grade extras
Further enterprise-grade extras here come in the form of these earbuds (the focus of this test review) being certified for major video conferencing platforms.
Logitech (you'll see the shorter logi logo on its products) has clearly thought about the new age of hybrid-first work, both units mentioned here are certified by all three major cloud video conferencing platforms – Google Meet, Microsoft Teams and Zoom Video Communications, Inc.
As many workplaces make a lasting transition to hybrid work environments, Logitech suggests that being connected has 'never been more important' for employees joining video meetings and collaborating from different locations.
Logitech Zone True Wireless earbuds are built with a premium noise-canceling mic and Active Noise Cancellation (ANC) technology.
The Zone True Wireless promise to deliver crystal clear audio on every call, regardless of distracting surroundings – we took that claim serious and connected to a Zoom call from the USA to the UK (extra latency thrown in just to make things more difficult. hopefully) while walking around London's busy south circular system and the sound quality was spot on, the other caller could tell we were outside near traffic, but could hear every word spoken clearly.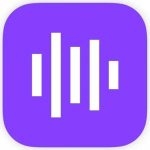 Three microphones (mics) in each earbud distinguish the user's voice from other sounds through a combination of advanced beamforming, cascaded noise reduction and dynamic processing. The innermost mic captures voice through bone conduction so that (combined with the fabric of the devices themselves) that helps eliminate wind noise and deliver professional-quality sound.
A dedicated Logi Tune app is available on Windows and Mac OS for desktop use and there's an Android app too (look for the purple logo with the five sound wave or equalisers bars)… and we asked a wealthy enough to own an iPhone/iPad and they confirmed there is an iOS app too.
"Current wireless solutions force consumers to compromise between either traditional headsets that are not aesthetically suited for video calling, or sub-optimal audio performance," said Scott Wharton, general manager and vice president, of Logitech video collaboration. "With Zone True Wireless and Zone Wired Earbuds, you no longer have to compromise. These earbuds were designed so people look great on video calls and have best-in-class audio certified by the top video platforms."
Bluetooth plus the USB receiver provides a reliable connection between Zone True Wireless and both smartphone and computer.
Battery anatomy
The idea is to allow users to join video meetings and phone calls, moving easily between their two devices – and Logitech claims to be have achieved double the battery life of leading consumer devices.
A single battery charge provides up to 5 hrs use with ANC on; and up to 6 hrs with ANC off – battery life measured from fully charged to automatic shut off at 50% volume for both talk time and listening time with in-ear detection off.
"These features give users confidence that their wireless earbuds are ready for every video meeting. Additionally, the certification with major video conferencing platforms sets a higher bar for audio than leading consumer offerings and for IT managers, it provides reliable performance across multiple devices within their entire IT ecosystem," stated the company, in a product description document.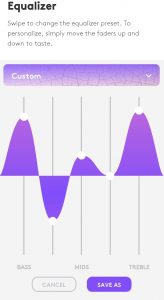 Zone True Wireless are available in two colours, Graphite and Rose.
Enterprise IT departments can remotely manage Zone True Wireless Bluetooth earbuds with Logitech Sync, a browser-based interface designed to support company-wide video deployments that aims to reduce user trouble tickets. The company says that Logitech Sync offers a secure and scalable approach to remote monitoring and device management that simplifies tasks like firmware updates and feature enablement.
Don't say headphones
We used to say headphones (when there was a cable involved)… now we say wired earbuds.
Alongside Zone True Wireless, Logitech is also debuting Zone Wired Earbuds for enterprise users who want a professional-grade, plug-and-play option. Zone Wired Earbuds allow users to join from anywhere via USB-C, USB-A and 3.5mm connectors.
When work is over it has to be time for play – and in this case that means some music – a real standout effect was the drum echo sound on this track by The Pretty Reckless (@ 5:33) which really shows off the audio quality.
In all, this is obviously a high-quality product that's nice to have… but it's an enterprise product at an enterprise price, so tell your boss.