Archos launches new line of tablets: Gen10 XS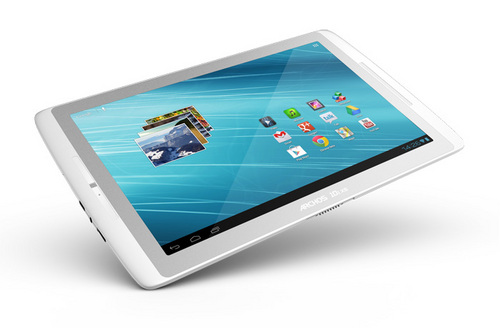 The French electronics company,
Archos
, has launched a new line of tablets with the intention to attract both business and consumer users.
Archos claims that the Gen10 XS line of tablets will combine productivity and entertainment in one device. It features a full QWERTY keyboard and OfficeSuite Pro 6 for content creation, while the tablet itself is 15% thinner than the most recent iPad.
The first tablet of the Gen10 XS range will be the Archos 101 XS, a 10.1 inch tablet which is 8mm thick (13mm with the coverboard) and weighs 21 ounces.
Google certified and running Android 4.0 Ice Cream Sandwich, the tablet will have a 1.5 GHz smart multi-core processor and 1GB of RAM, while offering expandable memory in the form of a micro SD card slot.
The Android tablet, which will be upgraded to 4.1 Jelly Bean later this year, has full access to Google Play, along with Google's suite of applications including Gmail, Google Maps, Google Drive, and YouTube.
Coverboard
The key feature of this device is its detachable keyboard with Android hot keys, which also acts as a cover. The keyboard cover (or coverboard) snaps onto the tablet screen with powerful magnets – and you must choose whether you are a 'slider' or 'peeler' when detaching the coverboard from the screen. When protected by the coverboard, my initial thought was that the product seems much more durable than other devices on the market.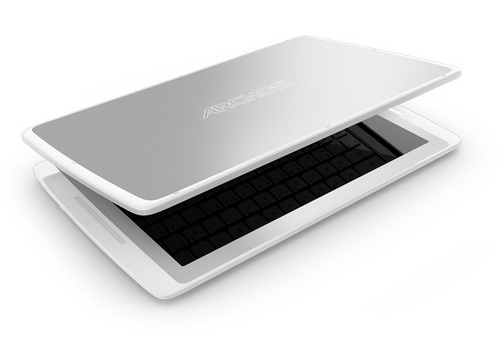 Additionally, the coverboard is a docking station for the tablet. The tablet is held in place by a magnetic kickstand, which I found to be a little awkward and steep to comfortably see the screen. It also has a DC in, so when it's plugged into a power outlet the keyboard functions as a dock and charges the tablet.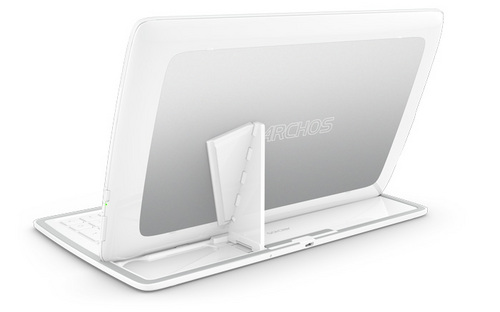 Tablets and the B2B market
Archos, who claims to have released the first Android tablet four years ago, is trying to attract business users to the tablet market, but admits that it will not be easy.
"The B2B market is very difficult to open because of applications," said Philippe Geldard, web content manager at Archos. "Certain companies need certain firmware changes but in particular their IT teams need to integrate them into their supported products."
Geldard stated that Archos has a team that specifically helps app developers work on its line of tablets. A recent firmware change was the addition of an Ethernet adapter, so that companies could access their internal networks to access applications for tasks such as stock taking.
"Tablets have been used in the back end of shop floors and so on, but to be honest with you, none of these actions have been very en-masse – they've been rather spot stuff," said Geldard.
The 101 XS tablet will be available from mid-September for £299.99, a cheap to mid-range price for a tablet in the current market. This will be followed by smaller screened 97 XS and 80XS later in the year.
It's not as smooth as the Samsungs and the Apples out there, but the price is significantly lower and is an option to look into if you're willing to do without the glitz and glamour of the big player products. Keep your eye out for a full review in a couple of weeks' time.