Angry Bird Developers Stop Short Of Wanting World Domination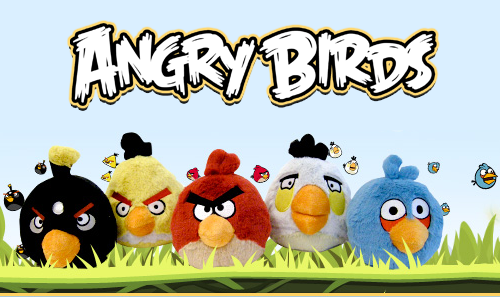 Finnish app developers Rovio have stated they want 1 billion Angry Birds fans before they will even consider moving on to a new project. Sounds a bit like were being held to ransom.
To me, this sounds like a very risky strategy. How many times have sequels been appalling? We've all lost count. By holding out for 1 billion fans they will be setting the bar and expectations very high for any future projects.
CEO
Peter Vesterbacka, speaking at
the Casual Connect game show in Seattle, put it rather bluntly when he said, "
Game makers buy into their own bulls**t, you think you can make hit after hit. We know how hard it is to do that, so we are betting everything on Angry Birds."
Rovio want Angry Birds to become recognised alongside other gaming icons, such as Mario and Sonic. I think it's fair to say they are on their way because I agree with the view that they are one of, if not, the most successful mobile gaming app of the 21st Century.
I, along with the majority of other iPhone owners, have Angry Birds and Angry Birds Seasons (I have also tried Angry Birds Rio but I wasn't a fan, it just wasn't the same) and they are the sort of game I can just keep going back to, unlike some of the other tat in the app store.
Vesterbacka also spoke about the success of the adaptation to Android and the popularity of merchandise, namely the plush toys, which are popping up everywhere selling fast.
Another area that Angry Birds has become popular in is YouTube parodies and I've picked one of the best for you to view:
If you don't already own Angry Birds I can't see this video convincing you but I do hope Rovio reach 1 billion fans, purely because I can't wait to see what they come up with next.