Analysis: dust settles on Apple's 'disappointing' iPhone 4S launch
iPhone 4S launch: a huge disappointment to whom exactly?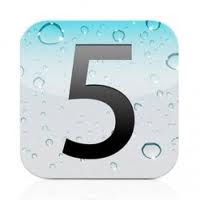 It's been a challenging month for Apple. The launch earlier this month of a long-awaited iPhone 4 successor was notable not so much for what it was but rather for what it wasn't:
It wasn't the razzmatazz high-energy event with which we've become accustomed over the last few years of Apple launch events
It wasn't the much hoped for return to the stage for Steve Jobs – sadly, as it turned out, quite the opposite
Crucially, it wasn't the unveiling of a much-anticipated iPhone 5
Instead, what was revealed was a moderately souped-up revision of its existing iPhone 4 handset housed, unforgivably it seems, in an identical casing. For Apple there are clear economies in reusing some of the iPhone 4's key components (e.g., its screen and chassis), although 3rd party case and accessory manufacturers may well have mixed feelings. Apple's redeployment of a previous model's casing is a similar ploy to its release in 2009 of the hugely successful iPhone 3GS, an internal-only revision of its iPhone 3G from the year before.
Nevertheless, with the design of Apple's products traditionally playing an enormous part in their overall appeal, many fashionistas were disappointed that this year's Apple phone wears clothes indistinguishable to that of its predecessor. Hoards of technology journalists, Apple devotees, industry analysts and even the stock markets were undeniably unimpressed too, with Apple's share price dipping by up to 5% before the 4S launch event had even finished.
However, despite this initial disappointment, the iPhone 4S immediately became Apple's most successful ever device on pre-order with over 1 million orders in the first 24 hours alone, more than for any previous Apple launch. What's more, after its first weekend on sale Apple's 'disappointing' handset had already sold 4 million units, 'the most ever for a phone and more than double the iPhone 4 launch', remarked Apple's SVP of Worldwide Product Marketing, Phil Schiller. Notably, Apple's share price recovered and on the 4S launch day posted its highest ever closing value of $422.00.
Whilst an innovation-hungry public and press may well have let their imaginations wander during the lead-up to the iPhone 4S announcement, there's no denying that any lingering disappointment has yet to manifest itself in poor sales: as we've seen, far from it.
But why were the expectations of both the public and the press so wide of the mark? Perhaps its 'late' launch hasn't helped.
Was the iPhone 4S late?
Despite the deluge of speculation that precedes the announcement of its iPhone products, Apple has tended to stick to a relatively rigid release schedule. Since the original iPhone's release in summer 2007 the Cupertino outfit has unleashed one new phone roughly every 12 months:
iPhone (2G) announced January 2007; US release June 2007, UK release Nov 2007; (subsequent 16GB version released Feb 2008)
iPhone 3G announced June 2008; US/UK release July 2008
iPhone 3GS announced June 2009; US/UK release June 2009
iPhone 4 announced June 2010; US/UK release June 2010
However the iPhone 4S release broke the mould and kept consumers hanging on for an excruciating extra quarter: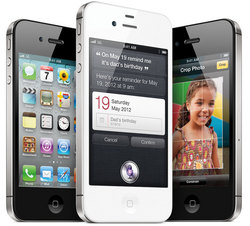 There are many suggestions floating around as to why the 4S departs from the previous iPhone release pattern. Whilst the sentimentalist may favour the view that the poor health of CEO Steve Jobs may have caused the delay, more likely is that the Japanese earthquake in March this year affected the supply of key components for many manufacturers including Apple, whose subsidiary Apple Japan manufactures their devices' custom batteries.
Apple also has a history of introducing new versions of its operating system simultaneously with its new handsets, but delays reported due to bugs found during beta testing of its latest iOS5 iteration may have meant that both hardware and software releases had to be pushed back to the autumn instead. Of course, another reason for an October launch may simply be that there have been no hiccups whatsoever and the longer gap between iPhones is simply part of Apple's cunning master plan. Apple, as ever, remains tight-lipped.
Other commentators point to sources allegedly revealing Apple's intention to release an iPhone 5 during summer 2011. However, delays in the production process meant that a redesigned handset wouldn't have been ready in time for the all-important holiday season and so an interim iPhone 4S had to be released instead in an attempt to appease its public. Again, Apple doesn't comment on speculation about its products and it's unlikely that we'll know the truth any time soon (although any future book that dared to spill the beans – or perhaps pips – on Apple's internals would be equally likely to guarantee queues around the block).
Countdown to the iPhone 5?
Now that the iPhone 4S is out of the door the inevitable speculation about the release of the sixth generation of the iPhone has begun. Assuming that any delays to the release of the iPhone 4S were due to a combination of supply chain and software issues, and that these won't have had a knock-on effect to the development of the (presumably named) iPhone 5, it seems likely that the next generation in the iPhone dynasty won't reveal itself until next summer at the earliest, with September/October 2012 being best bets at this stage.
The release of an iPhone 4S successor earlier than next autumn, whilst hoped for by many, would seem to make little commercial sense with sales of the iPhone 4S hitting record-breaking heights.
The iPhone 5 would almost certainly have been the last project upon which Steve Jobs worked closely and, if the rumours of its intended release earlier this year are to be believed, may feature some of the elements that were the subject of much speculation and rumour over the previous few months (the tear-drop design, for example).
It is expected that its iPhone handsets will take a back seat from the front line for a while, with Apple will almost certainly turning its immediate attentions to the release of the next iPad as it attempts to fend off concerted market-share invasions by the likes of Amazon and Samsung.
So, expect journalists and pundits to start cranking the iPad 3 rumour-mill very shortly – or perhaps they should save some space in their margins for an iPad 2S instead, just in case…
What do you think will make it into the next iPhone or iPad? And when do you think they'll be hitting the stores? Let us know in the comments below.