Amazing Short Film Shot on a Mobile Phone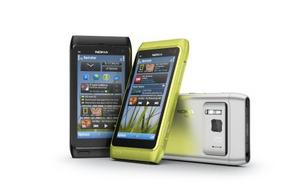 Want a measure of how far smart phones have come in recent years? This short film was shot entirely on a Nokia N8 – and it doesn't suck. The specs are up to it though. Boasting a 12 megapixel camera, Carl Zeiss lens, Dolby digital plus and 720p HD video capability – the N8 is more like a supercompact digital camcorder with a smartphone built in.
Still, with the star power of Charles Dance, Pamela Anderson and Dev Patel (the young lad from Slumdog Millionaire) this short flick can't help but impress.
"
I hope 'The Commuter' shows aspirational filmmakers that you can create a great movie even using a mobile phone," says Dev. Check out the movie below and visit Vimeo for more movies made on the Nokia N8.