A non-reviewer's review of the HTC One M8 smartphone
I find it's becoming increasingly difficult to review mobile devices unless your audience really is interested in the detailed minutiae of the technology.
Even though I'm a technology journalist, I'm not really a product reviewer. I'm not megabothered about the megahertz of my quad-core processor or the megapixels of my camera. I'm even less interested in the angle of the bezel on the screen or the difference between Gorilla and Sapphire glass.
All I really care about is whether the device will do the job I want it to do.
So if you're anything like me and want the most straightforward of reviews, then I can tell you now with confidence that the HTC One M8 is a very good phone, you won't be disappointed with it, and if you like Android and can afford a top-of-the-range device, then you won't find anything that's much better.
If you want to find out a little more about what it's like to use the M8 based on my experiences over a couple of weeks, read on. If you want to know a bunch of detailed specifications, check the HTC website. But if you just want to know if it's worth spending your cash on one, then be reassured – it is. Thanks for reading this far.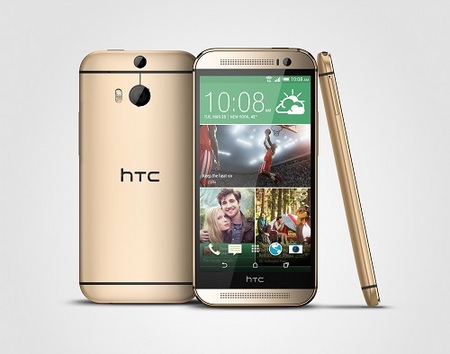 So, for the rest of you:
I've been a fan of HTC for some time, which is why I fancied a look at the M8. I used to have a Desire, then an HTC One X+, but I've since been unfaithful and currently have a Nexus 5 from Google/LG, which is a perfectly good device but a lot cheaper than its equivalently spec'd HTC or Samsung.
You see, that's the problem with being an Android phone – one similarly priced device is not that much different from another. You might like the supplier-specific add-ons of course – personally, not that bothered – but really, on a day to day basis, they are all fairly interchangeable.
It's also difficult to assess a phone specifically for how well it operates in the workplace, because most of them are equally capable in one way or another. Not that it matters, since nobody really worries about how a phone will perform for work when buying one for primarily personal use – not unless you're the bloke in the latest Windows Phone advert, at least.
So why might you choose an HTC One M8? (And I should say that I really hope M8 is not meant to be a chummy attempt to call a phone "Mate")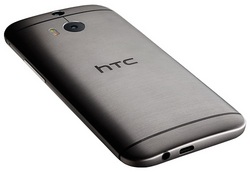 Well, its main attraction is that it's a bit of a beast – it's big and meaty, fast, powerful, with an aesthetically appealing brushed metal case that sends out the message: this is a serious phone for serious phone users. If you have small hands or small pockets (physically or financially) this is probably not the phone for you.
The big problem with HTC has always been battery life – that was another reason I switched away to try the Nexus, only to learn it's just as power hungry. But in two weeks with the M8, I found I was often getting a couple of days of average use between charges – although my past experience has been that HTC battery performance degraded quickly after about six months of regular use.
I use a reasonable amount of data – getting towards a 1MB monthly allowance – but reserve video/music streaming or downloads for Wi-Fi. For regular browsing, social media and email – the M8 is as fast a phone as I've used, making up even for some of the vagaries and unpredictability of the O2 data network.
And to be honest, that's as much as I needed to know. For the rest of it – it's Android, if you like Android (I do). It has a camera that is up to the quality you would expect of a flagship device – although I'm sure there are better cameras on other phones, but unless you're a real aficionado I expect it will do everything you want it to do at a perfectly acceptable level of quality.

Music playback is perfectly good. Usability is fine, the buttons are all in sensible places. I can access all the fun personal apps and information I want, and I can download all my work email quickly and efficiently. It's as useful at home as it is in work.
It does the job I want it to do.
Niggles? Well, a few, but nothing major. I found the screen to be somewhat over-sensitive, often accidentally starting apps I didn't mean to start with a careless mis-swipe of a clumsy finger.
I'm not a great fan of the HTC software customisations on the phone, but they were easy enough to switch off – although the box suggesting I use HTC cloud storage that kept popping up at frequent and unpredictable moments despite ticking "Don't show me this box again" every time, was getting very annoying.
The review device we used had an HTC flip case – a bit like on an iPad, it automatically puts the device in and out of sleep mode when you close and open the cover. But I hated the case because it was spring-loaded and that meant you always needed to use two hands or it flipped shut when you didn't hold it open. But that's easy to remove.
Will this phone be a success? Well, that depends on other factors.
If you're like me – a keen smartphone user with a passing interest in the detailed specifications – you will be pretty happy with it.
If you're a dedicated Android fan who really likes a top-spec device – you'll be very happy with it.
If you're the 80% of smartphone users who just want something you can afford, with a reliable brand name, that does everything you need it to do – frankly, you're unlikely to buy the M8 because it's not an iPhone, nor is it Samsung, nor is it Nokia or Sony or LG. It's poor HTC, which has never quite got it right when it comes to consumer mass marketing.
So there you have it – the HTC One M8 is a very good smartphone, for people with sufficient interest to want to find out about it, and who don't automatically buy the obvious and most popular brands.
Good luck to HTC – I hope sponsoring the Champions League proves worthwhile.
Meanwhile, for those of you who like the specifications – here they are, freely cut and pasted straight from the HTC website:
Size: 146.36 x 70.6 x 9.35 mm
CPU: Qualcomm Snapdragon 801, quad-core CPU
Weight: 160g
D isplay: 5.0 inch, Full HD 1080p
SIM Card Type: Nano SIM
Total storage: 16GB, available capacity varies; RAM: 2GB
Expansion card slot supports microSD memory card for up to 128GB additional storage
Rear camera: HTC UltraPixelcamera, BSI sensor, pixel size 2.0 um, sensor size 1/3″, f/2.0, 28mm lens. HTC ImageChip 2. 1080p Full HD video recording with HDR video
Front camera: 5MP, BSI sensor, wide angle lens. with HDR capability, 1080p Full HD video recording
Networks supported: 2G/2.5G – GSM/GPRS/EDGE, 850/900/1800/1900 MHz; 3G – WCDMA 850/900/1900/2100 MHz with HSPA+ up to 42 Mbps; 4G – LTE 800/900/1800/2600 MHz
Battery: Embedded rechargeable Li-polymer battery; Capacity:2600 mAh; Talk time: Up to 20 hours for 3G; Standby time: Up to 496 hours for 3G