Why is technical recruitment such a task?
This is a guest blog by Katrina Collier, a leading authority on the use of Social Media for Recruitment & Job Search.
The Internet and social media have revolutionised recruitment; agents lost control of their little black books as professionals began appearing online. Companies are now in a position to source directly, and to cost-effectively promote their job opportunities and employer brand.
Yet, with so many ways to recruit, why does technical recruitment remain one of the toughest tasks for companies?
Because, even though there is plenty of evidence of a shortage of technical professionals, many companies still focus on the skills they need instead of doing what is required to attract great talent.
Recently I heard Dimitar Stanimiroff, sales director at Stack Overflow, speak and he shared the top 10 reasons that a developer will be attracted to a job opportunity.
And it's not about the money.
According to Stack Overflow's research what matters is:
10: The physical workspace. In Dimitar's slides you'll see Stack Overflow's offices with their amazing coffee machine, perfect workstations, stand-up desks, etc.
9: The location. With only 1 British developer for every 4 job vacancies, is your location ideal or do you/could you permit remote working?
8: Creative work. Developers are attracted to new code. Dimitar cited companies who give time off for sideline projects, could you do the same?
7: Sense of belonging. Dimitar gave the example of Facebook, where developers come together for hackathons, which gives developers a sense of belonging when their ideas become part of the product.
6: Great tools and hardware are crucial for attracting and retaining talent.
5. Excitement about your company products. Do you have a fan base? Are your employees excited about what you do?
4: Independence.
3: Good management. 98% of those surveyed said that this was important, as is a flat, bureaucracy-free, company structure.
2: High-calibre team. 89% of those surveyed look for a smart & hardworking team. In the slides you'll see Stack Overflow's company pages where they're showing off their team, work and reputation because, "smart people attract smart people."
1. Growth. 38% of those surveyed look for a company where there is the potential to learn a new language.
Using this insight, here are 3 ways you could improve your technical recruitment today.
1. Change the wording of your job descriptions and advertisements.
· Think like an applicant and ask yourself, "Am I addressing the 10 points above?"
· Avoid terms like ninja and rock star – Dimitar says it causes the Dunning-Kruger effect!
· Elaborate on the work they'll be doing and avoid simply detailing a list of required skills.
· Add your job to your website, include imagery, and make it easy to share or apply.
2. Embrace social media
· Promote your Employer Brand with company pages on sites like LinkedIn, Stack Overflow and Glassdoor.
· Add your services to your LinkedIn pages and grab some recommendations and try out the new Showcase pages.
· Set up your Google+ company page and get involved in their communities.
· Create engaging content with blog posts, Google+ Hangouts-On-Air and YouTube to show off your smart team.
· Give insight into your firm through images and video, and share them on your social channels.
· Encourage your employees and your fans to share your job opportunities.
3. Choose your agents wisely or they could represent you like this: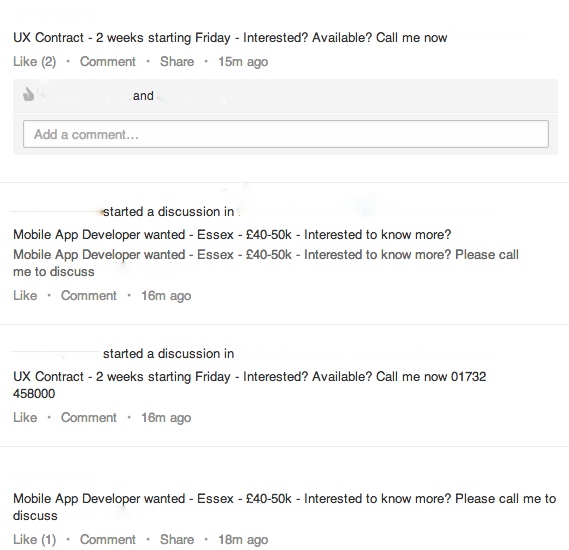 · Look for specialists not generalists; do they truly understand what they're looking for?
· Ask your techies whom they know and recommend; you want the go-to recruiter for that skill set not just anyone.
· Get them in! If they know you, your team & your projects they will represent you well so don't hold them at arm's length.
Do you agree? I look forward to hearing your thoughts.
About the author: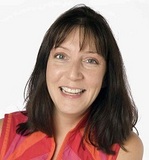 Katrina Collier is a Speaker, Trainer & Writer on the use of Social Media for Recruitment; showing companies how to recruit directly on many social sites, including LinkedIn, Google+, Facebook, Twitter, and a range of niche sites. She has over a decade's experience recruiting IT Professionals both agent side and in-house. She regularly speaks at industry events and she writes for Jobsite, Work4 and Firefish Software.