Why Information Technology is a great choice of career
The number of new recruits in IT has been in decline for some years and there is no indication this year will be any different. But in the UK, one in 20 people work in IT and unemployment for IT staff has now dropped to 3.1%, compared to 8.3% for the overall workforce. Four out of five jobs require IT skills. Unemployment is rising and yet there is still an IT skills shortage, says Gordon Frazer, UK managing director of Microsoft.

Download this free guide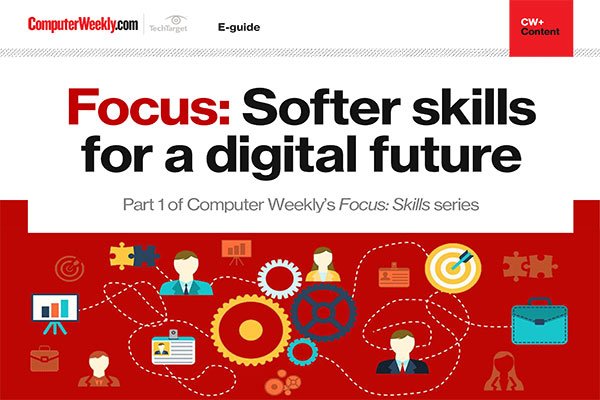 Why softer skills are essential for the workforce of the future
Explore the different types of skills that are needed for technology roles, as well as the increasing importance of soft skills, creativity and diverse thought in developing the technology teams of the future.
By submitting your personal information, you agree that TechTarget and its partners may contact you regarding relevant content, products and special offers.
You also agree that your personal information may be transferred and processed in the United States, and that you have read and agree to the Terms of Use and the Privacy Policy.