The Foundation of Success
Jenny Taylor, IBM UK Graduate, apprenticeship and student manager, gives some insight into the qualities she looks for in new graduates.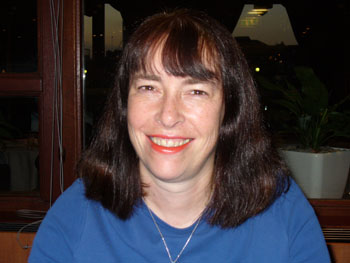 Adaptability – you need to be flexible when things change. Think about how do you cope with changing demands, uncertainty and stress? Can you demonstrate that you have successfully completed several projects or assignments with competing deadlines?
Teamwork & Collaboration – How do you work with others to achieve shared goals? Do you respect and value others' differences? Do you easily build and maintain relationships with others? Do you offer support and help others and share your expertise with them to enhance the effectiveness of the team?
Communication – Think about how you communicate with others. Do you present oral and written information clearly, precisely and succinctly? Do you match the way you communicate with the requirements of the situation and your audience? Do you listen carefully to others, asking questions when necessary to ensure understanding?
Drive to achieve – You need to be committed to success and accomplishing challenging goals. Do you take the initiative to learn new skills that will be useful for your future career? Do you learn about things beyond the scope of your current job or assignment? Are you prepared to put in as much additional time or effort as is necessary to ensure high quality results?
Creative problem solving – This is all about using ingenuity, supported by logical methods and appropriate analysis, to propose solutions to problems. Do you conduct thorough fact-finding and analysis, anticipating any potential problems and then plan accordingly? Do you put forward new ideas for activities at university or work and offer innovative ideas to overcome challenges?
Client focus – As a client focused organisation we look for people who share this focus and can anticipate their needs and respond appropriately. Don't think about 'clients' just in the sense of 'customers' – clients' can also be colleagues, study groups, maybe even lecturers. Do you build rapport quickly and easily and think about a situation from their point of view? Do you recommend solutions that meet their needs? Do you act with their satisfaction as top priority?
Passion for the business – This is all about being able to demonstrate a passion for the company and the industry in which we operate. Learn about what IBM does, and the recent achievements we have had. Can you demonstrate knowledge of recent trends within the IT & Consulting industry?
Taking ownership – This is all about identifying and taking responsibility proactively for tasks and decisions in a timely manner. Can you demonstrate when you've accepted responsibility for mistakes and worked to correct them? Do you focus on resolving difficult situations rather than finding someone to blame? Do you anticipate potential problems with a project and then plan accordingly, implementing decisions with speed and urgency?
We see these competencies as complementing our values and identifying the skills people need to succeed. The best place to start is by identifying how you've already used these skills. What have you done that shows you have demonstrated these competencies in your university life, your work experience, or your personal interests? That's what will make an employer think "we must find out more about this person!"