So you want to run your own digital media company?
This is a guest blog from Val Atsu a director at Joseph Media.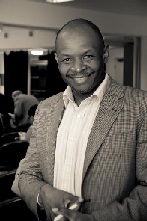 Perfectionists – do they really exist?
As the saying goes 'humility goes a long way'–this statement does not really apply to most perfectionists as they are always right. Perfectionists do not know the meaning of the word humility even if it is staring them in their eyes. People, particularly leaders, have to know that 'nobody has a monopoly of knowledge'. Everybody should try and imbibe the cloak of humility in their lives as this will set them apart. The perfectionist can ultimately become the raving lunatic in an environment as their expectations are placed on others. Challenging their standpoint is not acceptable. Only a foolish man will think he is perfect but a wise person will be humble to put their head down and learn from others around them.
Giving up at the site of problems
Encountering obstacles most people run a mile – a fact. Being solution oriented does not come naturally to most, however it should be embraced. Entrepreneurs or business owners should face the problem, seek expert advice or find practicable solutions. The 'solution is often around the corner' for every problem. For instance, you may not be in a position to hire more staff as expected, you may have to downsize and delay expansion until the economic window arises. The current economic climate requires solution focused entrepreneurs.
Inability to embrace learning
People tend to shy away from learning which can have a detrimental effect on their lives. It is important to learn at the right time and never give up on one's dream of pursuing knowledge as 'Knowledge learnt is knowledge halved'. The brain can be likened to a receptacle that amasses information that shapes and moulds our existence and well-being. Think about people of repute such as President Barack Obama, if he did not embrace learning it would have been impossible for him to be at the pinnacle of his life. The brain stagnates if one does not continue to learn and pursue knowledge. A person that clamours for more understanding will ultimately challenge themselves in all areas of their lives be it education, ideas and extra-curricular activities. As life is for living, embracing learning should be a pivotal part of it.
Having work-life balance and avoiding detrimental clashes
Success should not be determined by how many hours you can stay at work but by how you are able to nurture the youth without losing grip on reality (i.e. the work that supports the family). We should do our utmost to find out ways to work smarter and more efficiently. Striking the right balance between work and life is an essential ingredient to success.
Under estimating or not trusting your own instinct
What you can bring to the table matters at all times, not making the right decision at the right time can have a detrimental effect to an idea, project or business. Sometimes our instinct tells us one thing but we do another. We have to develop the courage to stick with what we believe, and never falter in the face of adversity particularly when major decisions are being made. Our voice must always matter in every situation. People can only trust us if we show them that our ideas are invaluable under any circumstances. Examples are Instagram, Facebook etc.; there are a plethora of examples out there.
As the saying goes "feel the fear but do it anyway", business is a journey be it good or bad times.
It's how we weather the storm that matters.