Perception of IT careers changing for the better
This is a guest blog by Graham Hunter, vice president of skills certification Europe and Middle East at CompTIA.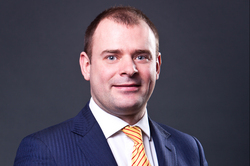 The Skills Show is the UK's biggest skills fair where minds of the future get a taste of what the world of work looks like. CompTIA was there in November 2014, where we were busy demonstrating the exciting opportunities that a career in IT can lead to and the kinds of skills that the industry needs. Together with our friends at Bletchley Park, Intel, Birmingham City University, Remote Training Solutions, Rapid Education and Fuze, we had a number of activities on show, from programmable Lego sets, football playing robots to code breaking tasks.
Whilst at the Skills Show, we surveyed pupils and teachers that came to our stand to delve into what they thought of the IT sector. The responses showed a shift in perception of the IT industry, with the sector starting to be seen as a more attractive place to work.
A shift in attitude:
In contrast to evidence from the last few years that has shown young people perceive IT as a 'geeky' and 'boring' subject, the vast majority of pupils we spoke to indicated that they thought IT is a cool subject and were aware of the variety of activities that IT consists of. There is more of an awareness amongst young people of the programming and computer science behind most of the devices we use every day, which is something that we arguably lacked just a few years ago.
One of the major steps that has undoubtedly contributed to this – and will continue to help in the future – was this year's revamp in the ICT curriculum across the UK. In its place is the new Computing curriculum, which sees pupils learn more fundamental skills such as coding and programming, rather than one dimensional lessons on how to use software. Through lessons like these, kids are starting to learn the practical applications of IT, and this was reflected in some of their comments on the day. Many pupils, for example, were particularly excited about how simple coding can be used to programme Lego cranes and bridges to move according to instructions they set them.
Security is also slowly but surely making its way into children's use of technology. Intel ran a small security related activity, which highlighted how easy it is to get hold of personal information from Instagram posts. Pupils who took part were surprised at how easy it was, and suggested that they would take more precautionary steps in the future.
More to do:
This positive feedback is welcome news at a time when the UK is facing a huge digital skills shortage. In 2013, CompTIA research found that a quarter of UK Businesses planned to hire additional IT staff, yet saw challenges in finding qualified and experienced workers. Unsurprisingly, 48% of business respondents indicated a concern for current IT labour quantity or quality.
Whilst the majority of pupils have a positive perception of the IT industry, that is still half the battle and we as an industry know that we can still be doing more to address the skills gap. There are a number of ways we can make this happen and make IT more engaging for kids – such as independent industry initiatives like Raspberry Pi Foundation's multiple creative projects.
Tom Briggs, Education Officer at Bletchley Park, who was demonstrating the Engima Machine with us at the Skills Show suggested that there still is opportunity for further integration of Computing into the curriculum. Computing underpins most of what we do in the real world – and elements of the course should be integrated more closely into other subjects so pupils are further exposed to how IT makes the world function.
These thoughts were echoed by Duncan Maidens at Birmingham City University who argued that kids aren't seeing enough of how IT relates to other fields like engineering and design for example. They are only seeing one small part of the sea of possibilities at present. This engagement ultimately starts with teachers he argues; any change begins with them.
Perhaps this is where work around breaking stereotypes starts too. Seventeen out of 20 pupils said that a typical IT worker is male; a gender role perception that has not changed much at all. The fact that stereotypes like this still exist does still show there is work to be done, despite an overall shift in attitude.
Going a step further, there is still room to improve on the new curriculum itself. By introducing a broader range of practical IT skills, in addition to coding, we can ensure that the IT workforce of tomorrow is equipped to deal with future challenges of all types. But this can't happen unless we provide teachers with the right training – many IT teachers aren't specialists in tech. We need to make sure that both teachers and students are equipped with the tools required to bring concepts to life in a practical way. CompTIA is launching a new web resource in 2015, called Skills Boost which will help students identify the range of career options available in IT, and provide clear career paths, showing the training required for each job.
But despite the doom and gloom surrounding the shortage of skilled IT workers, our conversations with pupils shows that IT is becoming more desirable and more practical. While solving the skills gap is not a short term project, the future does look to be filled with bright minds that understand that IT is a crucial part of what makes the world go round.