Graduate recruitment: Joining the IT Crowd
This is a guest blog from Nikki Briant, a recent female graduate who has entered the world of IT working within Cognizant's Insurance Practice.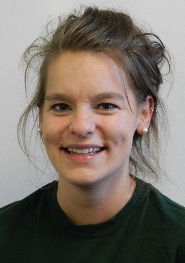 As a recent graduate from Leeds University, I felt fairly daunted by the thought of applying for jobs in the current market. Given the level of competition for every place, however, I decided to bite the bullet and started looking and applying for roles at the beginning of my final year – a strategy which seemed to pay off. I was lucky to secure a job within six months, but there were a number of challenges I had to overcome first.
Given that applications are now predominantly online, my main difficulty was managing the time needed to fully research a company, complete an application and subsequent online tests, while balancing university and extra-curricular activities.
Another challenge was during the application period when I was based in Leeds but had to travel to London for numerous interviews and assessment days. This was very time-intensive and difficult to manage, but I tried to coincide interviews with study leave and holidays to help ease the pressure.
At Easter this year, after around six months of gruelling job hunting travelling up and down the country, I was delighted to be offered a role from technology services company Cognizant within its Insurance Practice. Having studied Management and Spanish at University, entering the world of IT and technology wasn't necessarily a typical career path but, from what I understand, it is an industry that is in need of graduates and in particular females, who have typically avoided this sector – I would urge others to look into it!
Specifically, my role involves a preliminary training session in New Jersey, US, with recruits from all over the world, but then I will be generally based in London. During the probation period, I am being exposed to several areas of the business unit and I'm looking forward to learning more about Cognizant and the way it works.
It is a varied role within a very fast-growing global company with operations all over the world. It is renowned for being at the forefront of cutting-edge technologies and business models, so there are lots of opportunities to contribute to this business evolution, which really appeals.
Finding graduate jobs certainly isn't easy, but from my experience here are my top tips:
Define your strengths and weaknesses and decide where best they will be suited

Widen your search to sectors you might not have considered before

Persist at the task in hand, don't give up

Use your networks and learn from any feedback possible

Above all, remember you're not the only person in this situation – talk to others who have been there before or are going through the same process!
I think, in the end, my determination to succeed and to find a job that I felt would develop my potential are the reasons why I kept going. My work experience enabled me to focus on which direction I wanted to move in, and I am hoping that with Cognizant, as a large progressive organisation, I will be able to fulfil my potential within IT.