Careers Clinic: You ask the questions!
This is a guest blog post from Jeremy I'Anson, professional career coach and the author of You're Hired!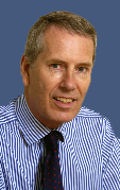 It might seem that job interviews are all about answering questions but in fact most interviews conclude with "Do you have any questions?"
Now questions about holidays, working hours and overtime have their place but they are certainly not the questions you should be asking at a first interview. Much better would be to think about some carefully crafted questions that will let the interviewer know that you have really done your homework and are fully committed to the job. In fact it's fair to say that many interviewers attach a great deal of importance to the type of questions that you ask at the interview.
So what sort of questions should you be asking?
Plan to ask some questions that demonstrate your knowledge of the organization and reinforce the impression that you are a highly motivated and committed candidate.
For example:
"I saw on your web site that you are planning to open an office in New York. What impact will that have on your existing IT infrastructure? "
"I noticed in the press that you have recently introduced a new workforce mobility initiative using Apple iPads. Do you have any plans to expand that initiative now that 4G is coming on line? "
Both these questions will impress your interviewer. You are demonstrating that you have taken the trouble to look at the web site in some detail and moreover you have actually gone to the trouble of obtaining AND researching the company in the press. That's impressive!
So before your next job interview think not only about the questions you may be asked but also about the questions you would like to ask.
Asking the right questions at job interviews can ensure that you stand out from the other candidates and improve your chances of being offered the job.
Do you have a careers question for Jeremy I'Anson ?
Email: :[email protected]
Jeremy I'Anson is a professional career coach and the author of You're Hired! Total Job Search 2013. Visit www.totaljobsearchonline.com for further details.