Careers Clinic: Quality over Quantity
This is a guest blog post from Jeremy I'Anson, professional career coach and the author of You're Hired!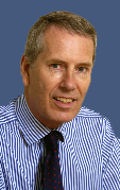 Yesterday I got a call from a reader who told me that he had sent off 50 CVs over the last three months and not had a single interview. Unfortunately that's a story I hear all too often and I'm afraid it's a reflection of the difficult economic time that we live in.
But what's interesting is that there are plenty of jobs out there. It's just that there are so many more candidates looking for work. In these market conditions employers can be much more selective.
Sending out so many CVs and not getting any response is a sure sign that the CV is not doing its job which is to get you interviews. My advice would be to reduce the number of applications and focus instead in the jobs that you know can do. If the advertisement lists "essential skills and experience" then recruiters will automatically reject all candidates who don't meet those minimum requirements.
So search for just a few jobs where you know you have all of the skills required and then make sure that your CV (and covering letter if required) specifically mentions each of the skill requirements. This means extra work for you as you will need to customize your CV for each application but it will pay dividends.
Make it absolutely clear at the top of the first page of your CV, in the Profile or Summary sections and with a key skills list that you have ALL of the required experience.
Much better to send off ten customized and carefully targeted applications than fifty of the same old CV and hope for the best
Do you have a careers question for Jeremy I'Anson ?
Email: :[email protected]
Jeremy I'Anson is a professional career coach and the author of You're Hired! Total Job Search 2013. Visit www.totaljobsearchonline.com for further details.