Careers Clinic: Dealing with "bizarre" questions at interviews
This is a guest blog post from Jeremy I'Anson, professional career coach and the author of You're Hired! Total Job Search 2013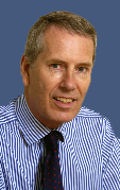 'What colour is Wednesday?'
'How many bicycles were sold in the UK last year?'
'How do you weigh an elephant without a weighing machine?'
Yes, they're genuine interview questions! These rather bizarre types of questions are much favoured by university dons who are probably rather bored and decide to add a bit of spice into the interview process. But increasingly interviewers from outside the academic world are using these extreme interview questions just to see how you respond.
If you follow my job search advice then you will be very well prepared to answer most types of interview question. Of course, being well prepared is one of the key factors in interview success. But by using these types of questions interviewers are asking a question for which there can be no preparation.
You can have no idea what kind of strange question the interviewer might ask. And that's just the point; the interviewer would like to see how you think on your feet and how you respond to something that is completely unexpected. There is some logic to this – dealing with unexpected situations might actually be a key requirement of the job.
There's no right answer to these types of questions so my advice would be to relax and take the opportunity to have some fun and come up with the most amusing and memorable response you can. Spending a whole day interviewing candidates for a job can be tough and all of those 'perfect' candidate responses can sometimes become tedious.
Make the interviewer's day and give a response that sticks in their mind. The chances are the interviewer will remember you and your response ahead of all the other candidates and you will have had the perfect opportunity to demonstrate that you can think on your feet, rise to a challenge, be funny and creative and, most importantly, deal effectively with the unexpected.
Do you have a careers question for Jeremy I'Anson ?
Email: :[email protected]
Jeremy I'Anson is a professional careers coach and the author of You're Hired! Total Job Search 2013 published by Trotman Education. For further details visit www.totaljobsearchonline.com