The Most Pointless Tablet Accessory So Far?
Samsung have unveiled, what they are calling, 'the ultimate Galaxy Tab 10.1 accessory'. Personally, I would call it the worst Galaxy tab 10.1 accessory.. ever, and for a number of reasons.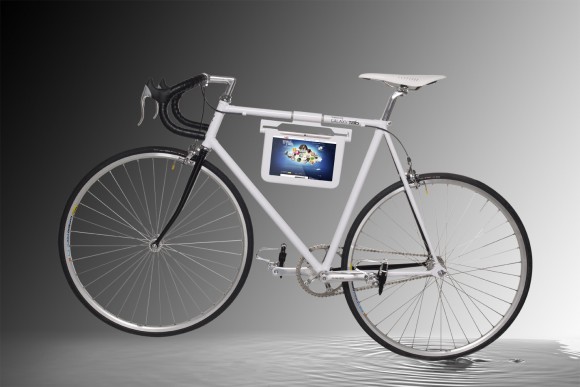 It will cost far, far, far more than the Tablet.

It will get the Galaxy tab wet,dirty, dusty or all three.

It will knock against your legs whilst you ride and flap around in the wind.

If you fall off/get knocked off, not only do you risk breaking a bone but you would also risk smashing your tablet.

People will point and laugh at you and saying, 'but the holder is made from the

same Carbon specification used on F1 cars', will only make it worse.
Even the official statement from a Samsung spokesperson doesn't really clear things up for me.
"Accessible from the side, the Galaxy Tab 10.1 holder allows for the device to be used easily whilst on the move."
"Applications such as dashboards tracking mileage, route planners and repair instructions for punctures, can be downloaded from the Android Marketplace to enhance everyday cycling routes or more adventurous trips – a handy addition for any cyclist."
Surely, if you were insistent on mounting a tablet on a bicycle the best and most sensible place would be between the handlebars, rather than between your legs, would it not?
Alternatively, someone could go round to Samsung HQ and introduce them to something called a backpack.