Sarah Palin: I knew she was an idiot before but searching through her inbox confirms it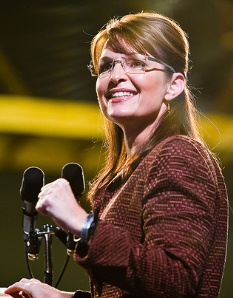 Now it's well known that Sarah Palin is a fool but she just might be the next US President so I better watch what I say.
That stupid woman will do just as much damage as George 'Dubya' Bush and, let's be honest, we'd like Barack to stay for another 4 years anyway.
So in order to show how hip, clever and well how transparent she is she has posted her email account on the Sunlight Foundation site for Joe Public to sift through and quickly realise that all the dirt has been cleaned.
WELL, I have put on my rubber gloves and my dirtiest thinking hat to find something in this poor excuse for a PR stunt.
Here are my findings
Search term: Poo
Subject line: Re: Parental Consent abortion bill
Sentence: Lesil especially poo-poo'd Fred on the floor for even trying to force the vote.
Search term: Bum
Subject line: Caribou Barbi Song
Sentence:
If you steal the forbibben fruit from the tree it makes you the judge; not God.
God gave mankind the freedom to make his or her own mistakes.
Let God be the judge and he will reward you in kind.
Otherwise you bum in hell.
Search term: Erect
Subject line: Education
Sentence: Zion erects true to the bone
Job done I feel.
Picture courtesy of sskennel on flickr.