Revealed: the truth about broadband
The Telegraph website has revealed a true scoop on the state of UK broadband. Either that, or it has made a tantalisingly insightful typo.
In a story stating that property website Rightmove is to include broadband speeds in all its listed properties, the story describes BT Infinity – the telco's fibre-based superfast broadband product – as delivering "40 mega buts per second":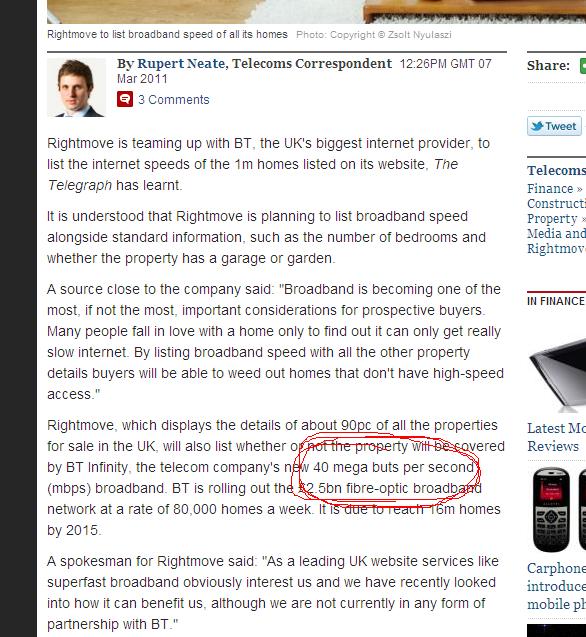 Downtime gets as frustrated as everyone else in the disparity between promised and actual broadband speeds, and thinks that Ofcom should adopt this new nomenclature to describe ISPs' customer complaint handling:
Customer: "You told me I would get 40 meg broadband."
ISP: "But that's only the highest speed possible… But you're too far from the exchange… But we can't offer fibre in your area… But it's not commercially viable in rural areas… But… But…"
Just think how bad it can get – 40 million "buts" every second!