'On your bike Workday' says Oracle.
Oracle appears to be a little riled by the sudden appearance of cloud computing upstart, Workday in London this week.
Workday may not be making any money yet, and may not yet have quite the customer base of Oracle or SAP, but its cloud technology is causing ripples.
That maybe why visitors to Workday's first European conference in London this week, found themselves having to walk past strategically positioned Oracle tricycles on Westminster Bridge.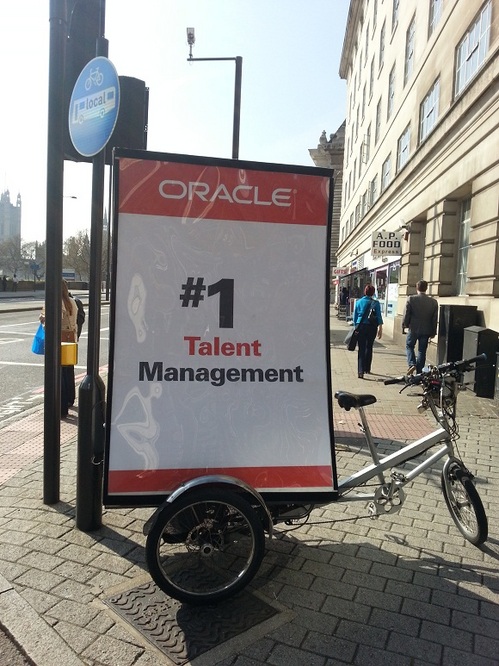 There were at least a dozen of them tethered to railings opposite the Park Plaza hotel, each with a sandwich board proclaiming that Oracle is number one in talent management.
That might have come as a surprise to Aneel Bhurisi, CEO and co-founder of Workday, who was busy telling IT and HR leaders at Workday Rising Europe that his company was in fact, number one in talent management.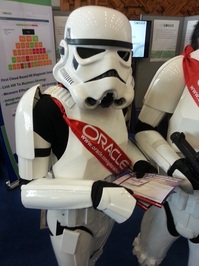 By what can only be coincidence, SAP's HR technology division, bought up the entire advertising space on a web site for UK HR professionals for the duration of Workday's conference. Talk about lucky timing.
But the best prize for over-the-top promotion must go to Oracle. The company hired a posse of actors to pose as Star Wars characters to wow HR and IT directors during another London HR technology conference.
May the workforce be with, Luke.