I've been attacked by a bear, it's over [END TEXT]
Image via CrunchBase
No-one likes to break up a relationship. The agonising over how best to say it, whether to break out the "it's not you, it's me" type clichés or be brutally honest and risk scarring someone for life; it's exhausting and even when the deed is done, the guilt afterwards whilst looking at a tear sodden face can be hard to handle.

Download this free guide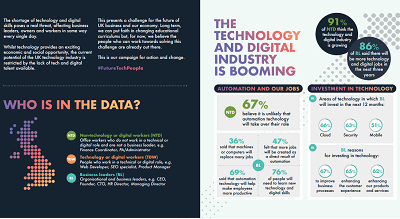 Infographic: How to future-proof UK technology
There is no doubt that the technology industry is booming right now, bringing with it exciting social and economic opportunities. However, there is a real fear that the UK industry may be stunted due to the lack of talent available. This e-guide helps to break down the future fears and expectations of dozens of business leaders and tech workers.
But who needs to go through all of that pain and anguish face to face when technology can step in and help us out? That's right, a new mobile app has been launched for the iPhone to take all the stress out of dumping someone.
Breakup Text costs just under $1 and by selecting a few options – namely if you are breaking up with a boy or girl, if the relationship was long term or a fling, and whether you have met someone else or been attacked by a bear – it will create a message and send it to your no longer desired one, removing all need for your own brain power or typing skills.
So, if you have been thinking about moving on and don't have the balls to do it yourself, you have a new option than just ignoring all their calls.
Or, you know, man up…