GDS finds Millennium Bug down the back of the sofa
The Millennium Bug, which as long-time readers of Computer Weekly will remember was going to cause systematic global IT failure at the stroke of midnight on 1 January 2000 (power cuts, planes falling from the sky, nuclear missiles launching themselves, that sort of thing) is back. Sort of.

Download this free guide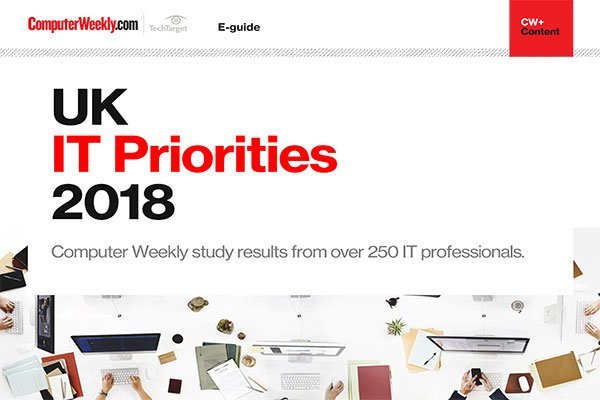 2018 UK IT Priorities survey results
IT organisations in the UK and across Europe are starting to accelerate the move to the cloud. Read more about the key areas in which senior IT managers are planning to invest in over the next 12 months.
That is according to Government Digital Service (GDS) auditor Evans Bissessar, who seems to have found the nefarious beastie cowering down the back of the digital sofa.
It turns out that even though the government's Action 2000 campaign shut down on 31 March 2000, its website did not. Actually, the government kept bug2000.gov.uk online for 16 years, and during that time automatically continued to pay its hosting and domain registration fees. Whoops.
In a post on the government technology blog, Bissessar explained that the gov.uk domain was registered in about 1996, but has been managed by a number of different departments and has grown piecemeal to 4,000 domains, adding about 200 per year.
However, he said, in all that time nobody had ever bothered to audit the list to check that all the sites were working properly. This is rather important, wrote Bissessar, because gov.uk should be a trusted domain for all government services, and if mistakes creep in this could damage perception of online government services.
Besides the Millennium Bug's homepage, GDS found a number of other defunct websites during the audit, including government sites providing information on the digital TV switchover, old campaigns on road safety and alcohol consumption, and even the G7 Finance Ministers' Summit … from February 2005. They also found over 1,000 breaches of guidance including problems such as 404 errors, misdirecting links and so on.
The old websites, 947 of them in total, were shut down, but will be preserved for posterity at the government's web archive.