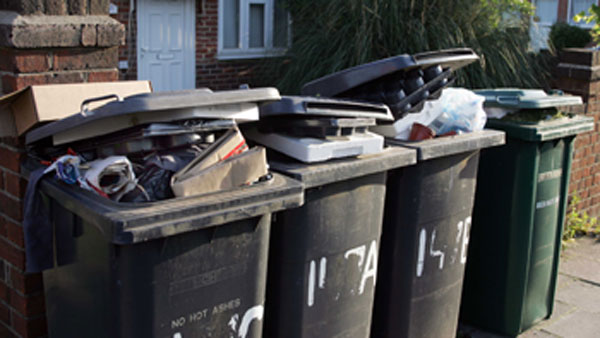 In light of yesterday's budget pain, Downtime is moved to wonder whether Liverpool Council was trying to get the jump on the chancellor, George Osborne, by inventing daft expenses so that it has things to cut that won't actually hurt too much when the public spending cuts are spelled out. This is, after all, a story Downtime wouldn't have believed if it had not been reported on the Beeb.
"Liverpool residents are being offered a free text messaging service to remind them to put out their bins."
Now the multiplicity of bins demanded of the humble rate-payer could lead to some confusion: paper and card fortnightly, alternating with 'other' waste; garden waste fortnightly, but which week? And now a weekly collection of 'food waste' which is supposed to hang around in a special lockable bin getting smelly in the summer sun. But really, who needs a text reminder every week? People who really can't remember just need to invest in a permanent marker and write it on the bin.
Downtime wonders how many more nutty ideas councils have been stockpiling just so that they can add them to the "cuts" when the time comes.