Wordle word-clouds: simplest business card design and print service ever?
What's ComputerWeekly.com really about, right now? This, according to word-cloud generating service Wordle's view of the text on our home page at 16:26 today: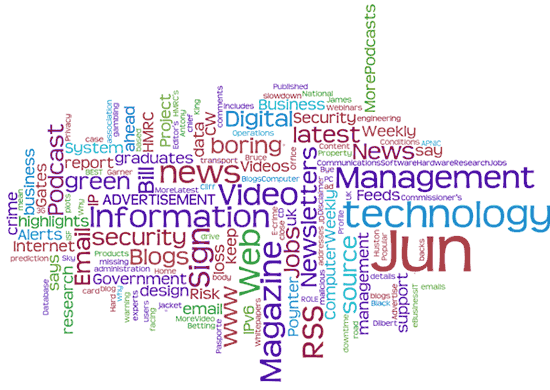 I think Wordle word clouds could make fantastic quick and easy business cards for Web 2.0 types and bloggers. Whack your CV or your blog into Wordle, screengrab your Wordle cloud and pop that into Flickr (remembering to thank and link Wordle for their Creative Commons kindness, in a good online citizen kind of a way) and then use card-print service Moo. Business cards created and ordered in under an hour without leaving your desk! All you'll have to wait for is the post – it could put your local copy shop out of business!
Thanks for the heads-up on this service to both Ian Grant and fellow CW blogger, Ian White.