The top 10 IT blogs according to you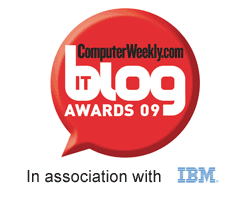 It's great to announce that we have 10 worthy winners in our first ever IT blogs awards and also 10 worthy runners-ups too and one overall champion.
I've been so pleased with the way that our competition/awards to find the best blogs in IT has taken off and got such a great response from our readers and our nominated bloggers's readers.
The most rewarding thing from my perspective has been the fact that we had very little influence over the whole process, instead we were just a conduit that let our readers do the nominating and voting. It was done the online way and you guys loved it with over 9000 votes cast.
We've built an RSS feed of the 20 best blogs, according to your votes in the 10 categories, so you can easily keep track of these blogs by booking marking this page.